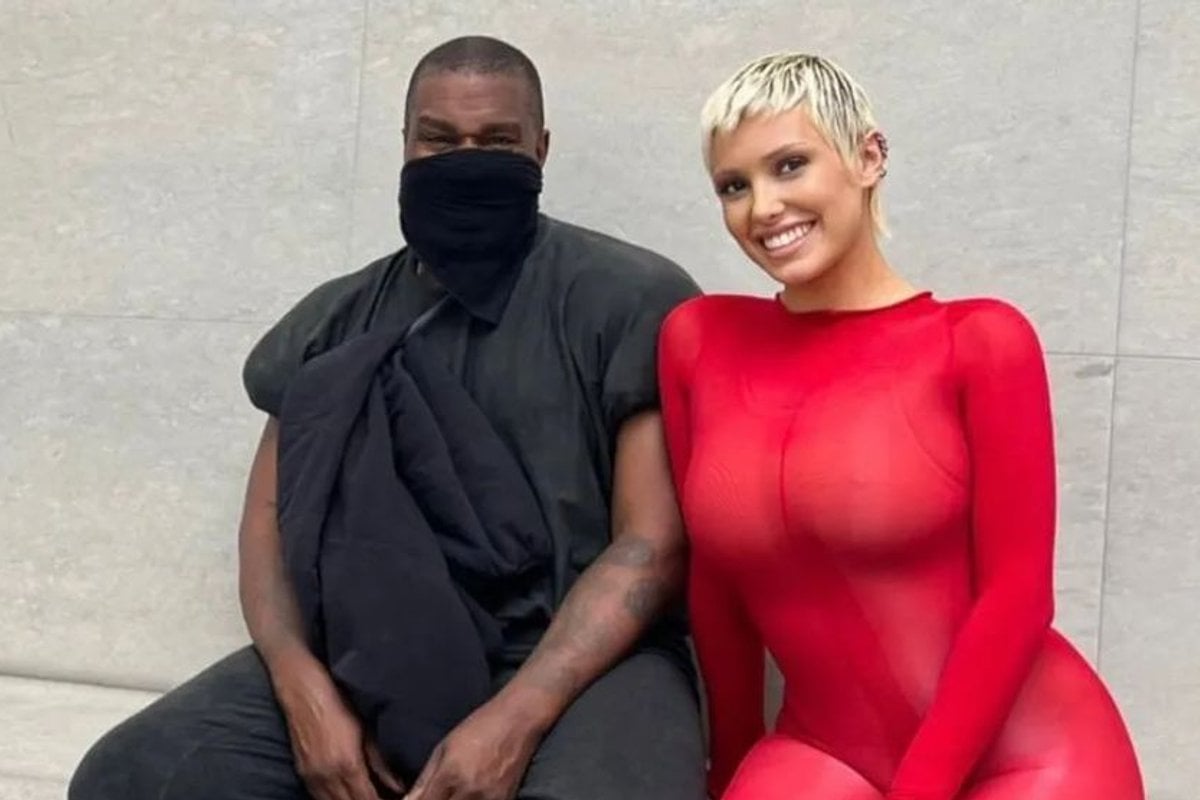 This article discusses mental health and might be triggering for some readers.
You may have noticed a weird vibe going on in the media lately when it comes to the artist formerly known as Kanye. Ye, as he is now known, was out and about in Italy with his Australian partner Bianca Censori in recent weeks, and some photos surfaced of his backside while they were sitting on a boat together, with Bianca's head in front of his lap.
Did he know his pants were down, that his bum was exposed at the back, and that it would all look a little… odd? What was Bianca doing, exactly? Who knows, but wouldn't you know your pants were down if you were in public?
Ye and Bianca were also photographed walking around Italy barefoot and carrying a bottle of champagne. And while that alone sounds like something lots of us would love to do, if we had the time and money, it paints a part of a bigger picture.
While you're here, watch Kanye West speaks about his mental health with David Letterman. Post continues below.
The guy is clearly not okay.