Just hours after cancelling the rest of his tour dates across the US, and a day after he cut a performance short after ranting about everything from Beyoncé to Hillary Clinton, rapper Kanye West was rushed to hospital.
Now, new details have emerged about exactly what happened when The Life of Pablo rapper was admitted to UCLA Medical Centre on Monday afternoon.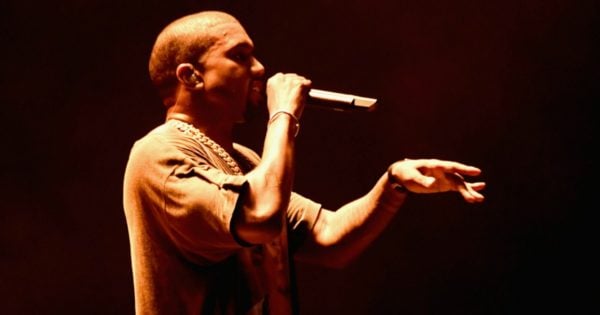 Original reports claimed West was suffering from "exhaustion and sleep deprivation" after months of touring, fatherhood and working on his fashion line, prompting someone at the home of his personal trainer, Harley Pasternak, to call 911 at approximately 1:20pm.
A recording obtained by TMZ from the Fire Department dispatch referred to the incident as a "psychiatric emergency".
Kanye was identified as suffering "from temporary psychosis due to sleep deprivation and dehydration", the publication reports.
While reports did suggest that West was hostile and tried to refuse medical help, a source close to the rapper told E! News that the rapper "voluntarily went to the hospital" and was "compliant" with emergency staff.