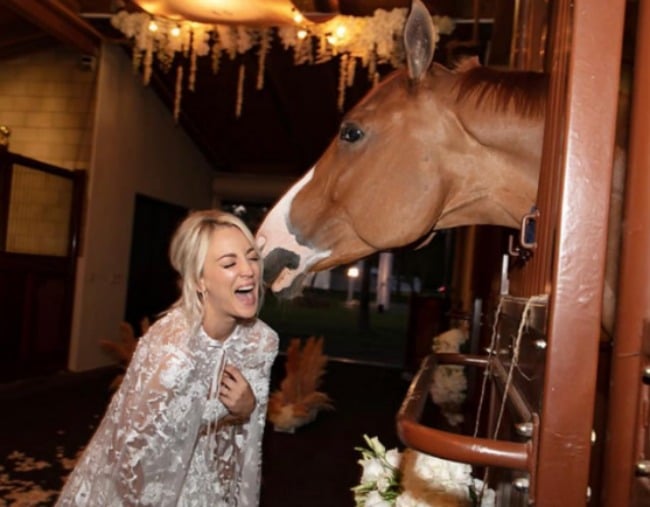 While most newlyweds ask for appliances and kitchen utensils on their gift registry, Kaley Cuoco asked her guests for kindness.
The animal-loving actress requested her wedding guests make donations to Paw Works, a charity for cats and dogs in the US, in lieu of any traditional wedding presents.
Sharing a photo of all of the gifts for animals alongside a giant painting of her beloved dog, Norman, Kaley, 32, said she was thrilled with the amount of products her guests donated.
"Wow did everyone come through!!! Unbelievable donations and gifts for our 4 legged friends. Thank you to everyone, what an incredible turn out! We feel so blessed and happy!!" she wrote.