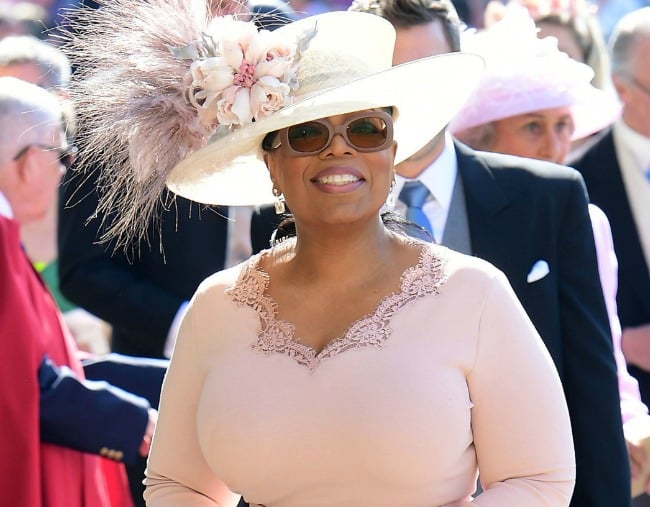 Yes, well.
It seems even Oprah Winfrey is guilty of making the occasional wedding guest "faux pas".
You see, just two days before she was set to attend the royal wedding, The Queen of A-ha Moments had a little, erm, a-ha moment.
The 64-year-old told British Vogue she realised the Stella McCartney dress she had commissioned "looked white, not cream" in photos.
Yep.
Oops.
"I Googled, 'Can you wear white to a wedding? Answer: 'No, don't risk it,'" she explained to the magazine.