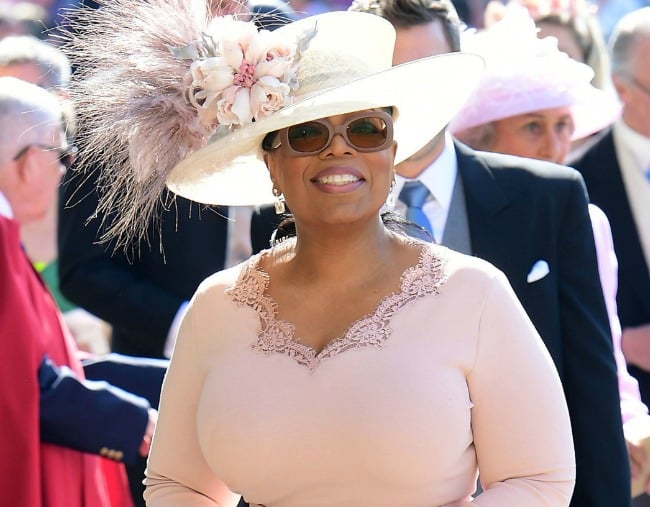 Yes, well.
It seems even Oprah Winfrey is guilty of making the occasional wedding guest "faux pas".
You see, just two days before she was set to attend the royal wedding, The Queen of A-ha Moments had a little, erm, a-ha moment.
The 64-year-old told British Vogue she realised the Stella McCartney dress she had commissioned "looked white, not cream" in photos.
Yep.
Oops.
"I Googled, 'Can you wear white to a wedding? Answer: 'No, don't risk it,'" she explained to the magazine.
Realising she might be about to upstage the bride, at possibly the most talked about wedding in the history of talked about weddings, Oprah asked McCartney to remake the dress.
The designer then "worked around the clock" to recut the dress in the pale pink colour she ended up wearing to the wedding.
In a video posted to Instagram, Oprah thanked McCartney for "working through the night" to help her avoid #dressgate.
And just like the rest of us, Oprah got swept up in royal wedding fever.
"It left me feeling that anything is possible through the power of love. Reverend Curry was right!" she told the magazine.