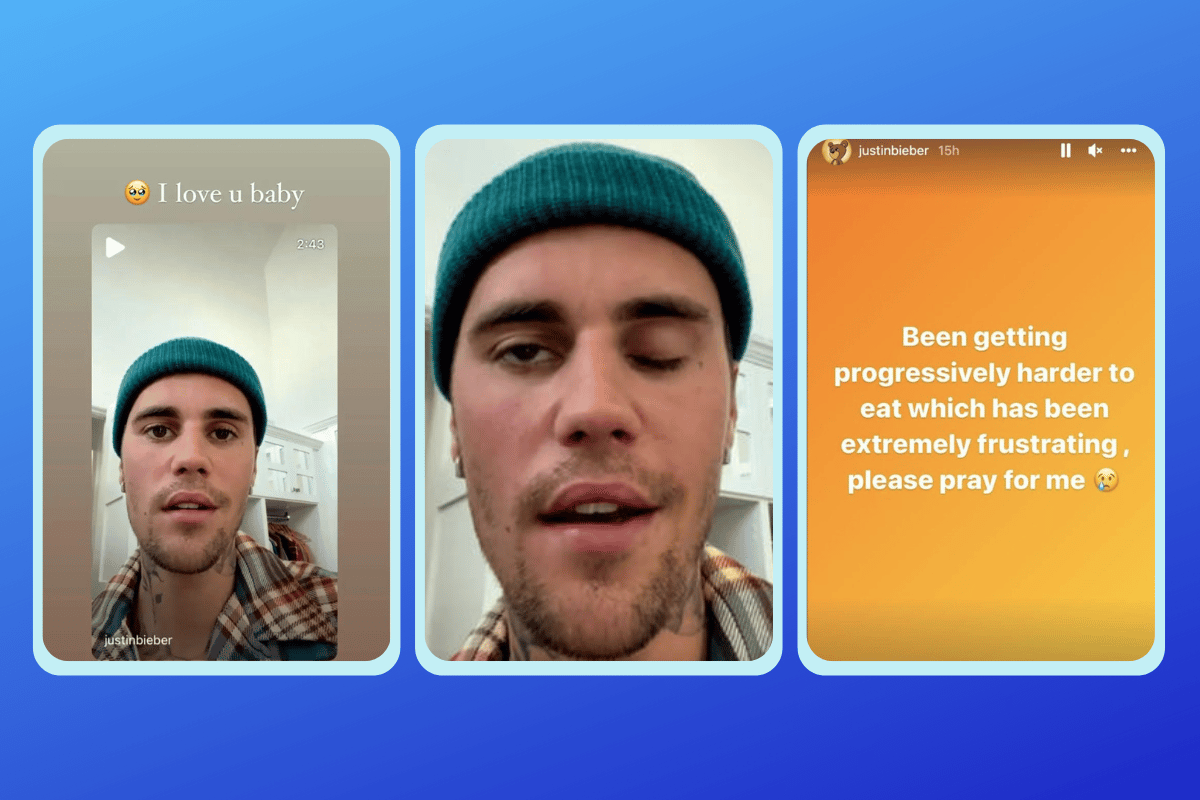 Justin Bieber has had a hellish week.
After abruptly delaying a string of shows for his highly anticipated Justice World Tour, the singer revealed he couldn't blink or smile on the right side of his face. 
The 28-year-old informed fans via social media that he was forced to postpone his shows because he suffers from a rare neurological disorder called Ramsay Hunt syndrome.
Watch this brief clip on Justin Bieber explaining why he has cancelled a string of shows for his Justice World Tour. Post continues after video.
Here's everything we know. 
So, what happened?
Taking to Instagram, Bieber shared his reasoning for suspending his upcoming shows.
Throughout the two minute-long clip, the singer's right eye remained unblinking, and the right side of his face could not move. 
"It is from this virus that attacks the nerve in my ear and my facial nerves and has caused my face to have paralysis," Bieber said in the clip.
"As you can see, this eye is not blinking. I can't smile on this side of my face; this nostril will not move. So there's full paralysis on this side of my face."