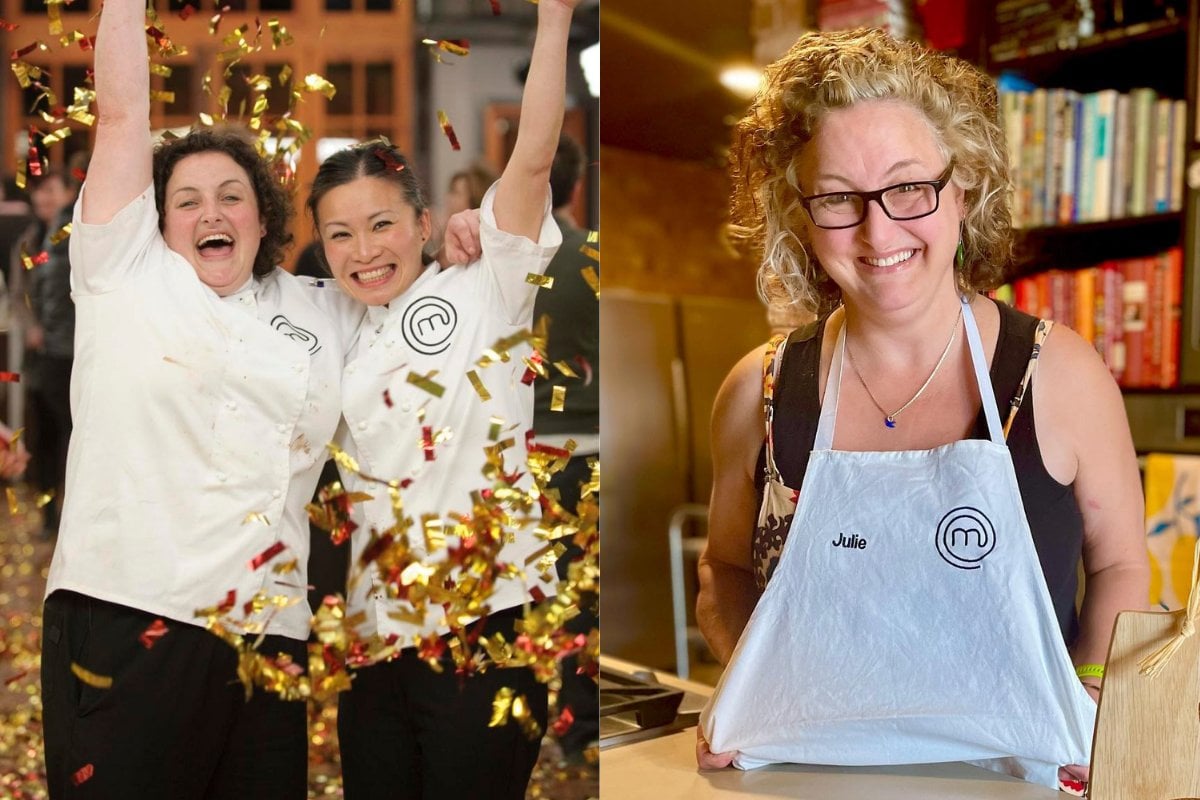 When Julie Goodwin got the phone call to return to the MasterChef kitchen, she was only a few weeks out of a stay in hospital.
She was working one half day a week at her cooking school, supervised by a colleague, and was certain it wasn't an opportunity she was up for again.
"When the call came, I remembered my season and the long days, the mental stress, emotional stress and physical stress and I just thought this is not possible for me on any level," the chef told Mamamia.
Watch the trailer for MasterChef: Fans & Favourites here. Post continues below.
After becoming the season one winner of MasterChef Australia, Goodwin became an overnight household name.
She wrote six cookbooks, landed her own breakfast radio show, Rabbit and Julie Goodwin, and opened her cooking school, Julie's Place Cooking School.
While these amazing highs sound impressive (they are), the reality had the chef waking up at 4am for breakfast radio, going from there to her cooking school for a full day, and then heading to bed early to do it all over again. 
"[I was] working seven days a week and there was no real downtime at all," Goodwin said.
There was no time for her husband and three sons, no time to look after her health, and no balance in her life at all.
"I found myself in a terrible, terrible situation and ended up - with the help and intervention of my husband [Mick] - seeking some help," she said.