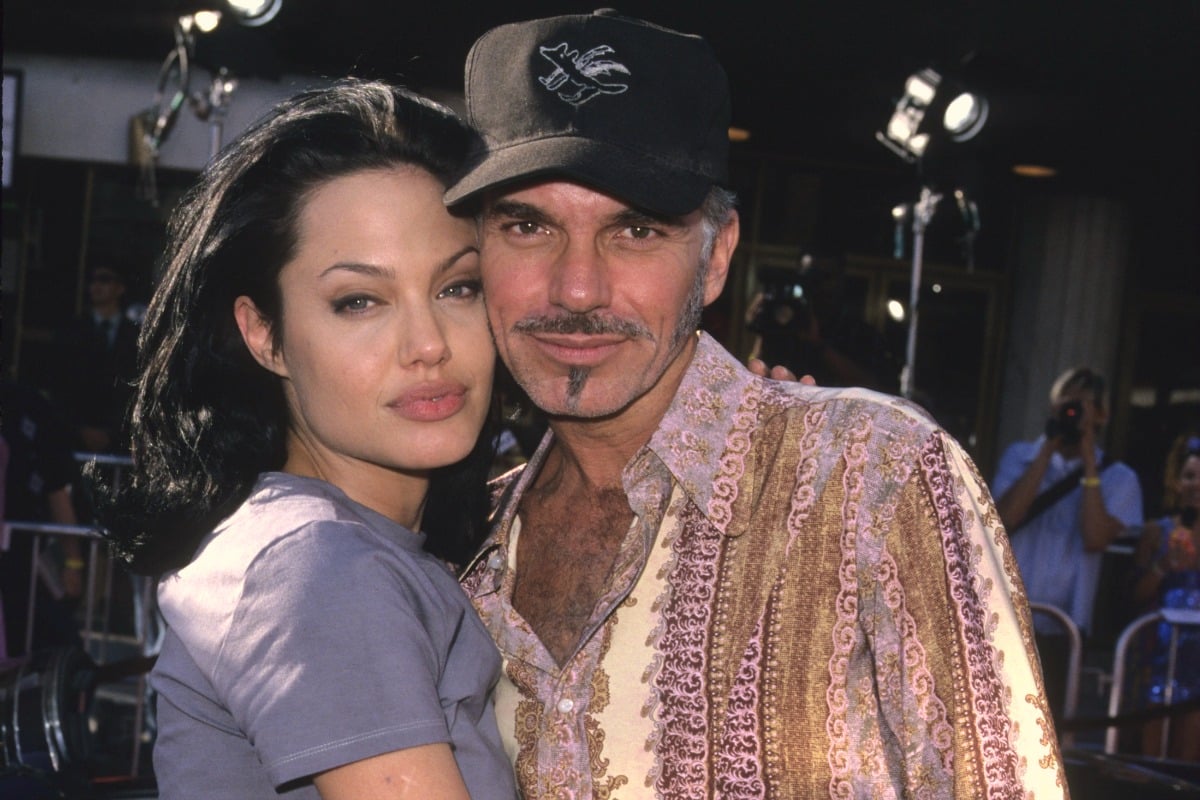 Angelina Jolie's love life has long been defined by her marriage to Brad Pitt; but before Brangelina made us grasp at our pearls with glee at the scandal, Jolie had another very interesting marriage to Billy Bob Thornton.
Thornton, now 64, from movies such as Sling Blade and Bad Santa, and Jolie, now 44, from Girl, Interrupted and Mrs and Mrs Smith, met on the set of 1999's Pushing Tin.
But, just as Brangelina was born in secrecy and speculation, so too was Jolie and Thornton's relationship.
Here's what we know about how it went down.
Angelina Jolie opens up about her "difficult" divorce from Brad Pitt below. Post continues after video.
Before they met each other. 
From 1978 to 1980, Thornton was married to Melissa Gatlin, with whom he had a daughter, Amanda, who is now 40.
In 1986, Thornton married actress Toni Lawrence and divorced her in 1988. From 1990 to 1992, Thornton was married to Cynda Williams.
In 1993, Thornton married Playboy model Pietra Cherniak; they had sons Harry James and William together. The marriage ended in 1997.
By 1999 – when he met Jolie during the making of Pushing Tin – Thornton was engaged to actor Laura Dern; which is why he and Jolie didn't get together at the time.
At the same time, Jolie was briefly dating actor Timothy Hutton.
Jolie had married British actor Jonny Lee Miller in 1996. They separated the next year, with the divorce being finalised as she was with Hutton, and just months before she met Thornton.
Jolie and Thornton's very public relationship.
 In typical Hollywood-rebel style, Jolie and Thornton had a speedy two-month courtship, and then married in Las Vegas in May 2005.
Thornton was still engaged to Dern at the time.
Dern reportedly said of the incident, "[I] left our home to work on a movie, and while I was away, my boyfriend got married, and I've never heard from him again."