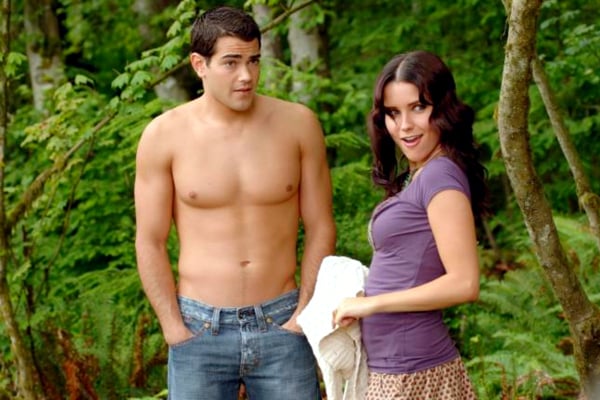 The year was 2006.
You were sitting in the living room with an overnight DVD from Blockbuster.
Your mum let you rent John Tucker Must Die even though you were too young for it, and she immediately regretted it when she witnessed Jesse Metcalfe playing basketball in a silk g-string from the corner of her eye.
Life was good.
After using your pocket money to buy yourself your very own copy on Blu-Ray, you watched it bi-annually with your gal pals for a decade.
But 14 years on, what has become of the iconic cast of John Tucker Must Die?
In the name of investigative journalism, let's figure out what the heck they've all been doing since 2006.
Watch the trailer for John Tucker Must Die. Post continues below.

Jesse Metcalfe – John Tucker.