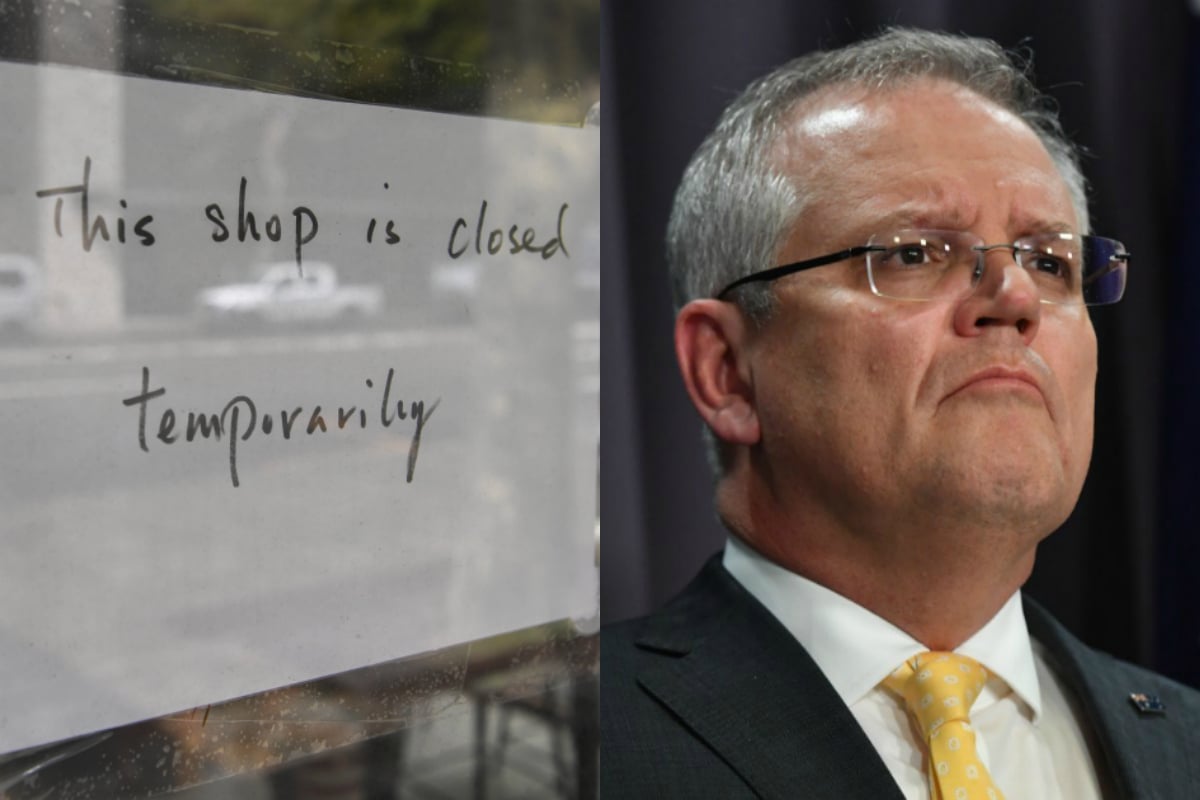 About six million Australians are set to benefit from a $1500 wage subsidy after the Government's JobKeeper legislation passed Federal Parliament on Wednesday.
In late March, the federal government announced the $130 billion support package to help Australia cope with the economic crisis that has unfolded because of the coronavirus pandemic.
Australian Prime Minister Scott Morrison said it was the biggest economic package Australia has seen in its history, and more than 730,000 businesses have registered for access to the scheme since its announcement.
The 'job keeper' payment of $1500 per fortnight will see the government pay employers to pay their employees.
Listen: What four Australian healthcare workers want you to know about COVID-19.
This will ensure Australians can keep their jobs even if the work cannot continue because of the coronavirus crisis, the Prime Minister said.
"We want to keep the economy running through this crisis, it may run in idle for some time, but it must run," Scott Morrison said during the press conference.
The Opposition backed the legislation after its amendment to expand the payment to include 1.1 million more casual workers and temporary visa holders failed.
Treasurer Josh Frydenberg said a "line had to be drawn" by the Government at some stage, when discussing support for workers.
Here is what you need to know about eligibility for the JobKeeper payment, and the JobSeeker payment announced in March.
What is the JobKeeper payment?
The JobKeeper payment is a subsidy for businesses, aimed at keeping more employees in jobs.
The payment will be paid to employers for up to six months for each eligible employee that was employed on March 1, 2020, and is retained or continues to be engaged by that employer.
Employers will receive a payment of $1500 per fortnight for each eligible employee, which must then be passed on to the employees.
This will be delivered through the Australian Tax Office and means workers eligible for the JobKeeper payment won't be accessing the payment through Centrelink, but rather through their employers who will be receiving the amount from the government.
Who is eligible for JobKeeper?
Both employers and employees must meet eligibility criteria to receive JobKeeper payments.
Businesses (companies, partnerships, trusts and sole traders), not-for-profits and charities are eligible if:
Business has a turnover of less than $1 billion and their turnover will be reduced by more than 30 per cent relative to a comparable period a year ago
Business has a turnover of $1 billion or more and their turnover will be reduced by more than 50 per cent relative to a comparable period a year ago
The business is not subject to the Major Bank Levy
The employer must have been in an employment relationship with eligible employees as at March 1, 2020, and confirm that each eligible employee is currently engaged in order to receive JobKeeper Payments.