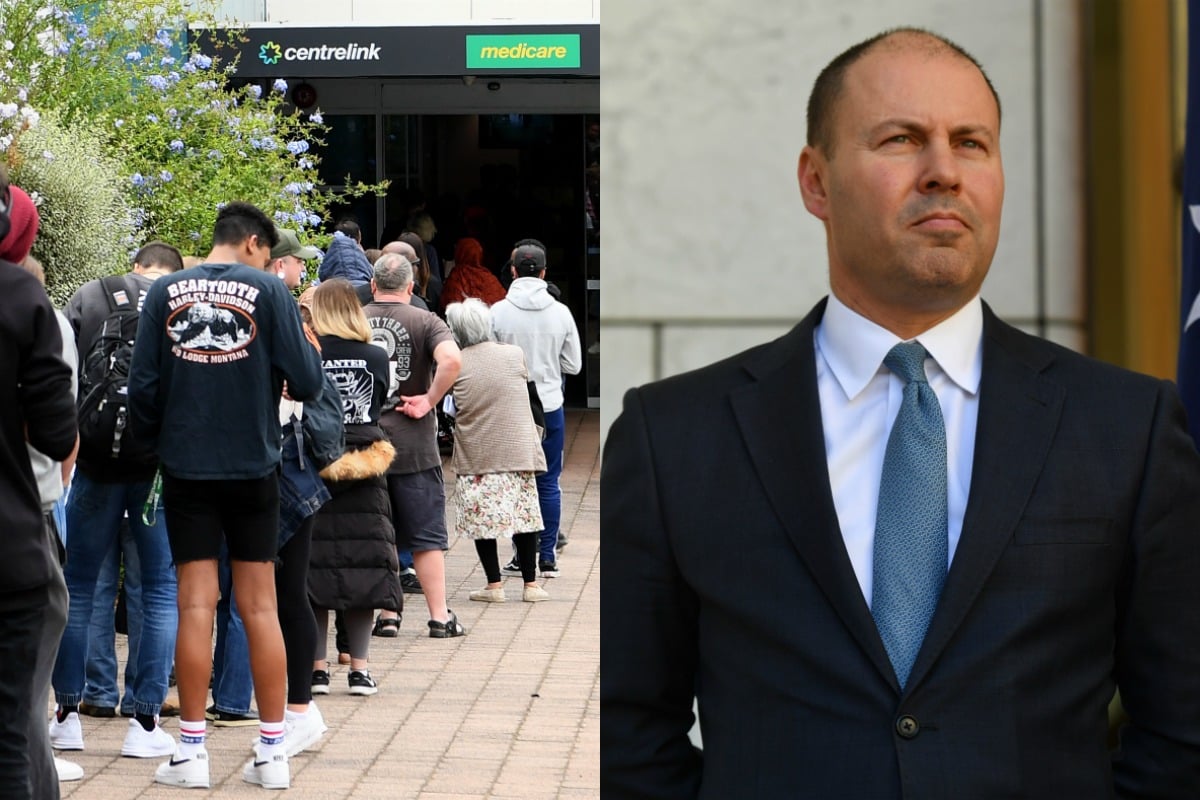 The COVID-19 pandemic has had an unprecedented impact on the global economy.
Here in Australia, the shutdown of non-essential services and the economic fallout has meant thousands and thousands of Australians have been left out of work and without income.
Money worries and unemployment are always overwhelming, let alone with the added stress of a global pandemic, health fears and the inability to leave your house.
All your COVID-19 questions, answered. Post continues below video.
But if you do find yourself unemployed or with a drastically cut income due to the downturn caused by COVID-19, the government has announced measures to help you out.
We've cut through the noise and done the legwork for you – here is what you need to know if you find yourself in such a scenario:
What help is available?
On Monday night, Federal Parliament rushed through $84 billion in financial support for employees, students and businesses without objection.
If you lose work because of the COVID-19 pandemic or cannot work due to self-isolation and/or contracting the coronavirus, you will be able to claim support from the federal government.
What is the Coronavirus Supplement?
If you've found yourself affected by the economic downturn, you'll be able to access the Coronavirus Supplement of $550 a fortnight ($275 a week) for six months, from April 27. It means the JobSeeker Payment, previously known as Newstart, will effectively double.
That's on top of other benefits too, so if you're already receiving payments through JobSeeker, you can claim both.
Who is eligible for the Coronavirus Supplement?
The Coronavirus Supplement will go to anyone receiving:
JobSeeker Payment
Sickness Allowance
Youth Allowance for jobseekers
Parenting Payment Partnered
Parenting Payment Single
Partner Allowance
Farm Household Allowance
The government has temporarily expanded eligibility for the JobSeeker and Youth Allowance payments, meaning you may be eligible if you are:
A permanent employee who has been stood down or lost your job
A sole trader, self-employed, a casual or contract worker whose income has reduced
Caring for someone who's affected by COVID-19.
Sole traders and casual workers who are currently making less than $1,075 a fortnight will be eligible to receive the full supplement.