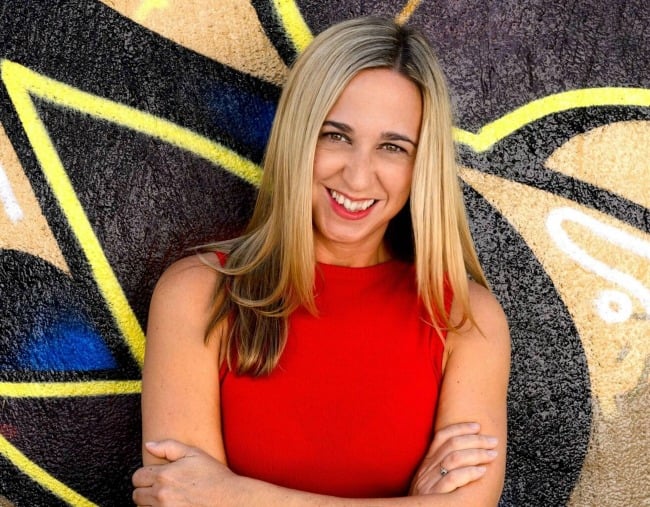 The anxiety was overwhelming. I decided to get out of Melbourne. If my brain would not give me peace, I could at least go to a place where the external environment was peaceful. A friend invited me to her in-laws' holiday house to hunker down for a few days.
We watched trashy television in our pyjamas, ate chocolate, and lay in the sun. Each evening, her husband came home from work, offering life-giving bear hugs and home-cooked meals. I tried to stay present, but my mind was speeding into the future. I felt wretched.
I took long walks by the water and sat on the sand, breathing in the salt air, hoping that nature's calm would seep into my cells and bring me respite. But anxiety was an extra limb. There was no leaving it at the front door while I took a vacation.
I thought back to all the overseas holidays I'd taken, many of which I'd embarked upon with the sole purpose of switching off. They had rarely induced any meaningful sense of slowing down. When your brain is pre-wired to panic mode, the gentle tropical breeze could be whispering your name and playing pan pipe lullabies and you'd still struggle to relax.
One morning, as we lay on the beach watching the waves gently rolling, I asked my friend to take a picture. I sat cross-legged in my bikini, facing the ocean, hugging my knees close to my chest, my back to the camera. Afterwards, I surveyed the result on my phone, filtered the image, making the sky bluer and the sand warmer, before posting it on Instagram, captioned with the word 'therapy' and the praying hands emoji. What a tranquil sight. What a supremely chilled-out being. What an absolute crock of shit.
I was as far from calm as it was possible to be and yet to the outside world I was projecting a picture of serenity.
This elaborately curated theatre had become a habit. It felt as though there was barely a thought that entered my head that I wouldn't immediately share with the world. Any moment of silence, stillness, or delay led me straight to my phone.
The more anxious I became, the more I scrolled. Over the years, I had learned to share everything. An early morning start at the gym: must tell Twitter. The sunset that left me breathless: Insta perfect. Dancing in my kitchen to a favourite song from my youth: straight to Facebook with the hashtag #lovinglife. The 90-second wait at the pedestrian lights was too long to just stand, doing nothing, when there was a world of stuff happening right there in my hand.