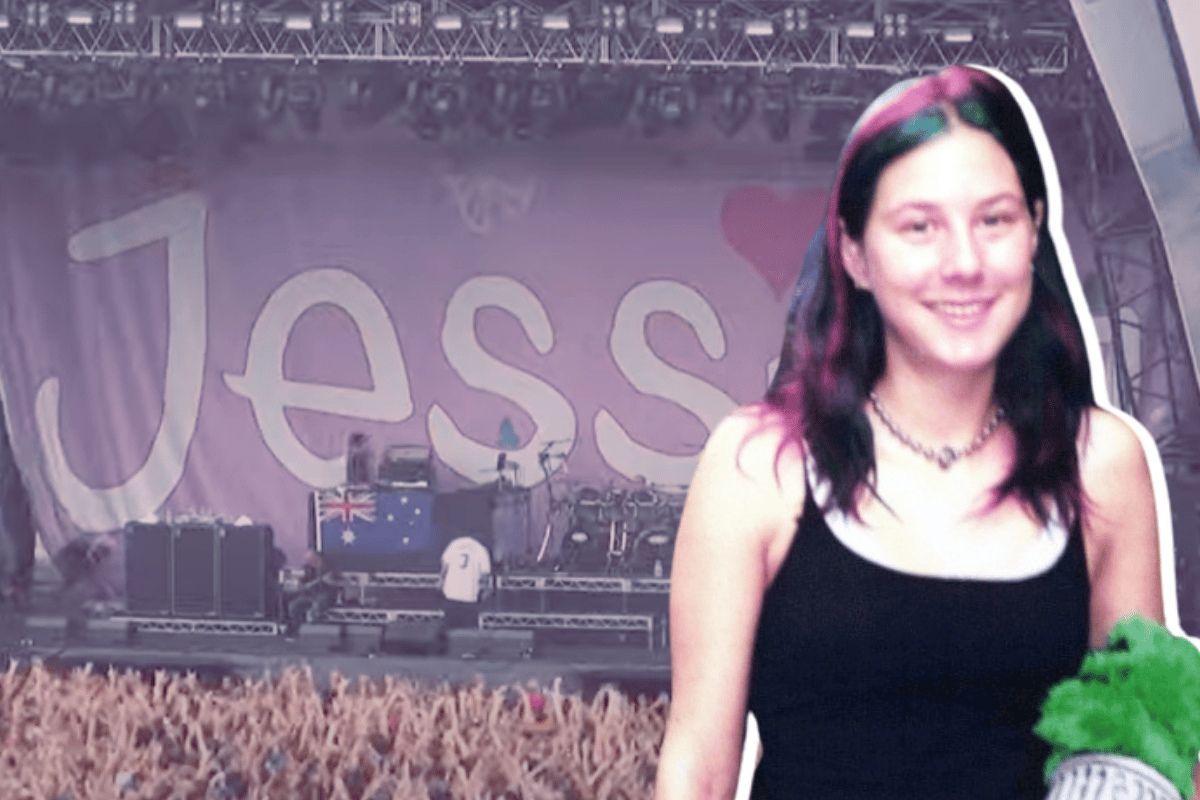 Jen Critchley remembers the exact moment she found out her childhood friend had tragically died at a Sydney festival. 
Her dad pointed out a photo in the newspaper that looked like her friend Jessica Michalik. Above the photo read the headline, 'Girl dies at Big Day Out'.
"They used a photo from her formal," Jen, 37, told Mamamia. "She had red curly hair [in the photo] and it's normally blonde and straight and she had heavy makeup... My dad said, 'this looks like Jess' and I said 'oh my God it does, but it's not'."
"I remember just staring at it and thinking it didn't make sense because it wasn't a normal representation of her... I think I just didn't want to believe it was her." 
A mutual friend later called Jen and broke the news.
"It was all a bit of a shock," she recalled. 
***
Days before, Jessica Michalik had attended 2001's Big Day Out at Sydney Olympic Park.
As a big music lover who dreamed of coordinating music festivals one day, Jessica was excited to attend the festival with her friend Liza Ryan, just like they did the year before.
That night, around 9:15pm on Australia Day, US rock band Limp Bizkit took to the stage for their set. All of a sudden Jessica, who was standing in the mosh pit, was caught in a crowd surge. 
Minutes after the band started playing, security guards signalled singer Fred Durst to stop the music. Fans began being pulled out of the crowd by security guards. Among them was Jessica. 
"My last moments with her were in the crowded area, in the mosh pit," her friend Liza later told Double J in 2019. "I had her hand, and then I let it go."
Jessica was pulled unconscious from the crowd and taken to Concord Hospital where she was put on life support until she passed days later. 
The coroner later found Jessica was "crushed to death". She was 15.
At the time, the tragedy attracted heavy media coverage. 
"It was horrific to read that about someone you know and to be constantly detailed about the tragedy every day," said Jen, who first met Jessica in primary school.