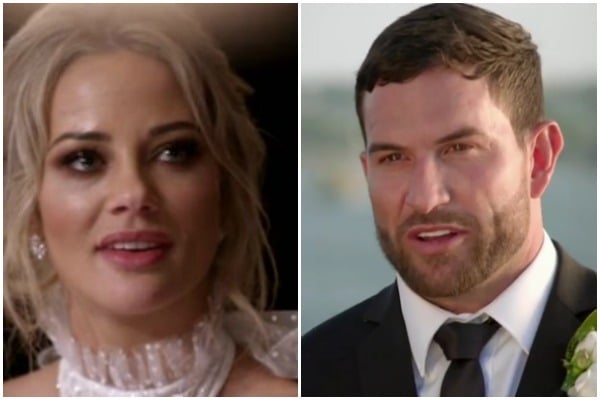 To catch up on all the Married at First Sight 2019 recaps and gossip, check out the Twins recaps, visit our MAFS hub page and join our 'Married at First Sight Lols' Facebook group. We've got you covered. 
Christ.
This season of MAFS is truly out of control.
The crazy has been turned up to 11, the contestants have gone rogue, the experts look downright thrilled and we are living for it.
It's everything we could have hoped for and more.
The latest development in the proverbial sh*t-show of a social experiment is a second wife swap and experts, do you honestly expect us to believe that any of these people were actually paired together out of genuine compatibility? Honestly?
(Thanks, though).
By the sounds of it, this affair is a lot less… blatantly fake than the Ines and Sam tryst/year eight drama performance of, what, two weeks ago? (God this show moves quickly).
And we bet you can guess who it involves.
She hasn't exactly been… subtle about the fact that she's on the hunt for a new husband.
We're of course talking about Jessika, who is married to Mick, but who at the last dinner party, quite aggressively set her sights on Cyrell's husband Nic AND Tamara's husband Dan.