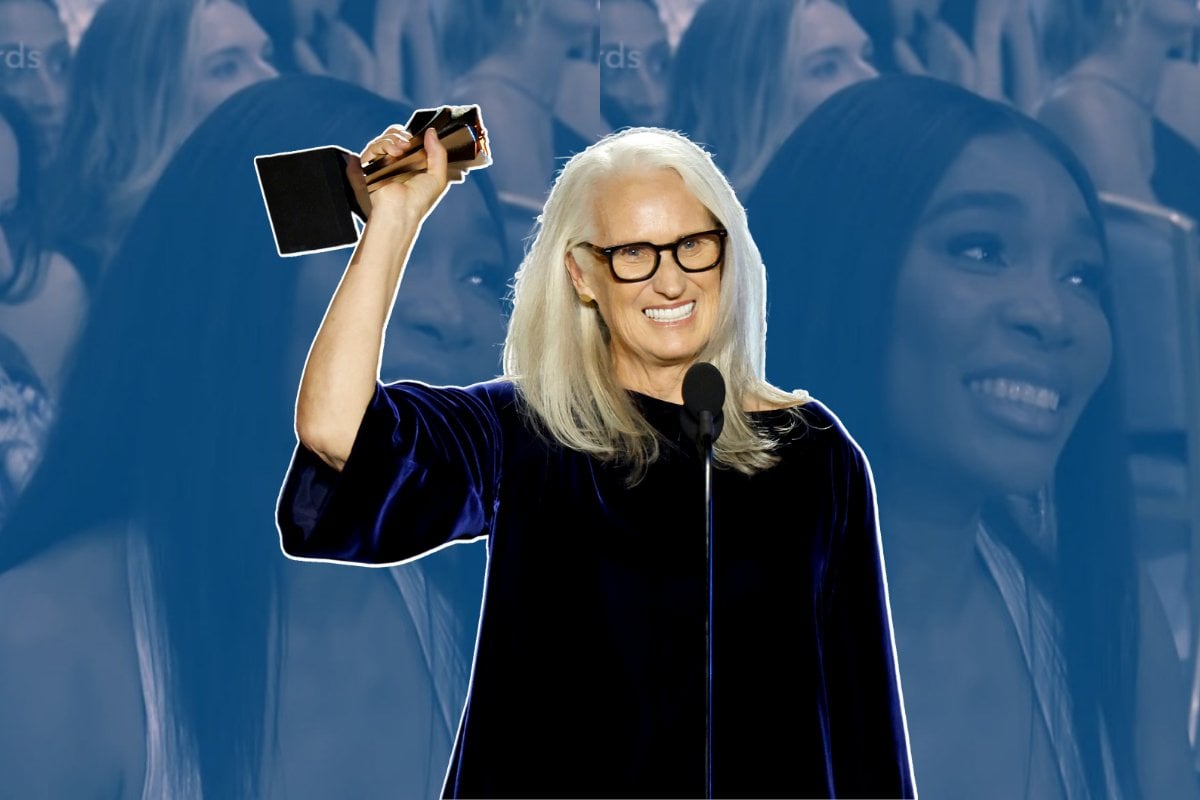 Just days ago, Jane Campion was an internet darling. 
She is the first woman to be nominated for Best Director at the Oscars twice. She's the favourite to win this year, having already taken out the two corresponding awards at the Golden Globes, the BAFTAs and the Critics' Choice Awards. 
The New Zealand director's The Power of the Dog, is one of - if not the - most decorated films of the 2022 awards season.
So when Campion responded to negative comments from American actor Sam Elliott about the film, everyone loved it. She was called 'iconic' and users garnered hundreds of likes and laughs for reaction memes.
But just as quickly as she gained it, Campion lost the goodwill.
While accepting an award at the Critics' Choice Awards, Campion made unnecessary comments about tennis legends Venus and Serena Williams.
"You do not play against the guys like I have to," she told the sisters, sitting in the audience.
Now, the Oscar favourite - who just days ago was being praised for her 'clap back' against prejudice - has apologised for airing her own.
The Sam Elliott comments.
The Power of the Dog has 12 Oscar nominations, including Best Picture, Best Director, Best Adapted Screenplay, Best Actor (Benedict Cumberbatch), Best Supporting Actress (Kirsten Dunst) and two nominations for Best Supporting Actor (Kodi Smit-McPhee and Jesse Plemons). 
In February, actor Sam Elliott spoke on Marc Maron's WTF podcast about his dislike for Campion's film - a Western psychological drama based on the book by Thomas Savage.
Elliott, who has starred in many westerns, said the cowboys in the film reminded him of all-male strip dance troupe Chippendales.
"That's what all these f***ing cowboys in that movie looked like, running around in chaps and no shirts. There were all these allusions to homosexuality throughout the f***ing movie," he said.
"Well, what the f*** does this woman from down there – she's a brilliant director – know about the American west, and why the f*** did she shoot this movie in New Zealand and call it Montana and say, 'This is the way it was'. That f***ing rubbed me the wrong way, pal."
The comments garnered a lot of controversy, and responses from stars Jesse Plemons and Benedict Cumberbatch.
Cumberbatch said "that sort of denial that anybody could have any other than a hetero-normative existence because of what they do for a living or where they're born" was indicative of a "massive intolerance within the world at large towards homosexuality still and toward an acceptance of the other and anything kind of difference."