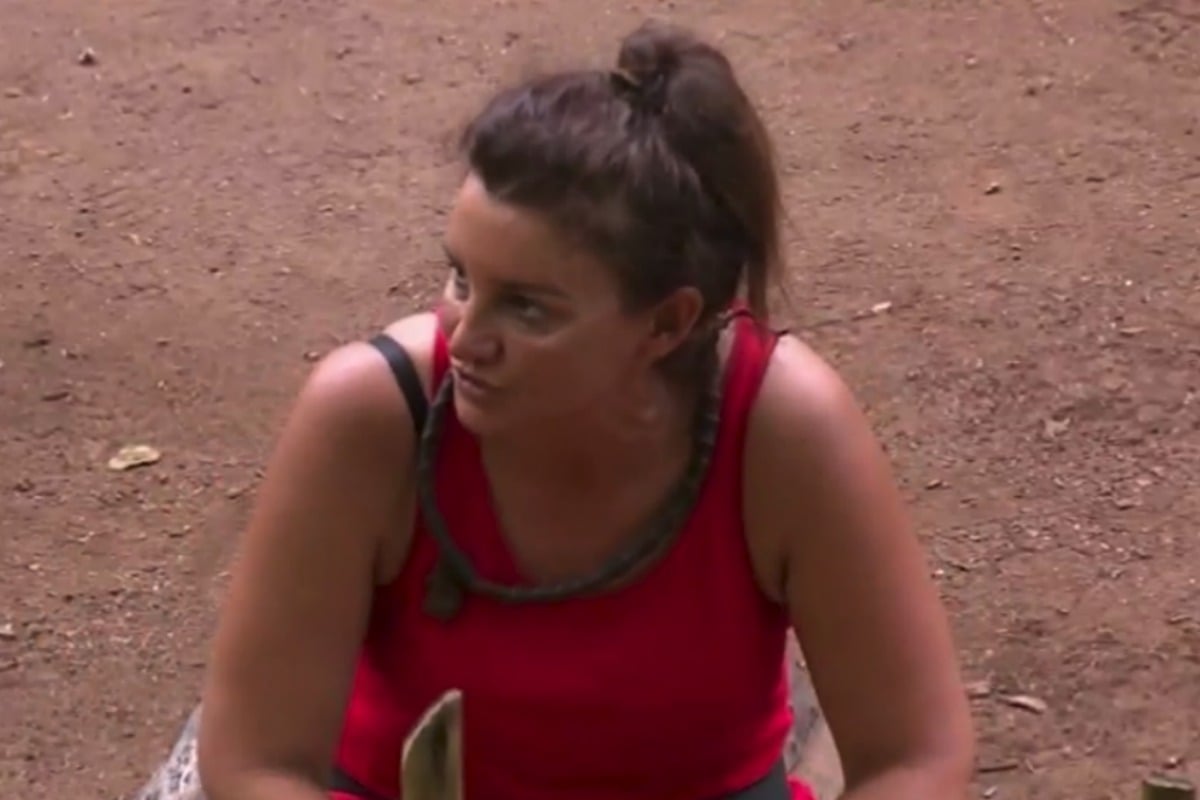 Trigger warning: This post deals with suicide and may be triggering for some readers.
Tasmanian senator Jacqui Lambie has endured a torrid life away from her career in politics, struggles she's addressed in the media to encourage an all-important dialogue on mental health.
Her past has been dotted with tragedy; her son's ice addiction, her own struggle with alcohol addiction, a stint in a psychiatric ward, and a time when life seemed too unbearable to carry on.
On Tuesday night's episode, the I'm A Celebrity contestant laid bare the emotional turmoil of the years leading up to the devastating day she stepped out in front of a car in an attempt at suicide.
In 2009, Lambie, suffering back pain that led to a medical discharge from the army in 2000, was so consumed with pain and felt so hopeless because of a legal battle with the Department of Veterans' Affairs over her military disability pension, she decided to take her own life.
During a conversation with journalist Natasha Exelby and model Justin Lacko, Lambie discussed her discharge from the army, and the ensuing legal dispute which led to her darkest days.
"I should have been one of the first girls to go to East Timor but the day before, I was stuffed," Lambie says. "I'd been stuffed for two years, I'd been filling myself full of pain killers."
"That's why I hate them and that is why I take them on," Lambie told campmates about the department.
"It cost them double the amount to fight me," she says. "Your taxpayers' money was wasted and I lost 10 years of my life and I nearly lost my life in 2009 by walking out in front of a car. You wouldn't believe I had to walk out in front of a car for them to help me."
Mia Freedman speaks to Jacqui Lambie on No Filter. Post continues after.
Lambie received psychiatric care for two years after the incident, with the department finally coming to her aid.
"Once I walked out in front of car they started to give me help, so I spent the next two years in and out of a psych unit, I think I spent about 28 weeks there," Lambie explained.
And two years on from the day her care ended, she represented Tasmania as a federal senator to fight for what she believes in. It was what ultimately helped herself pull free from the depths of depression.
"The day I won my seat in parliament… exactly two years before was my last day in a psych unit. You see, I keep telling you they're nuts up there in Canberra. I fit in very well there," she joked.
Now – her scars remain a constant reminder of her tireless fight to improve the lives of fellow war veterans, with a particular focus on mental health care.