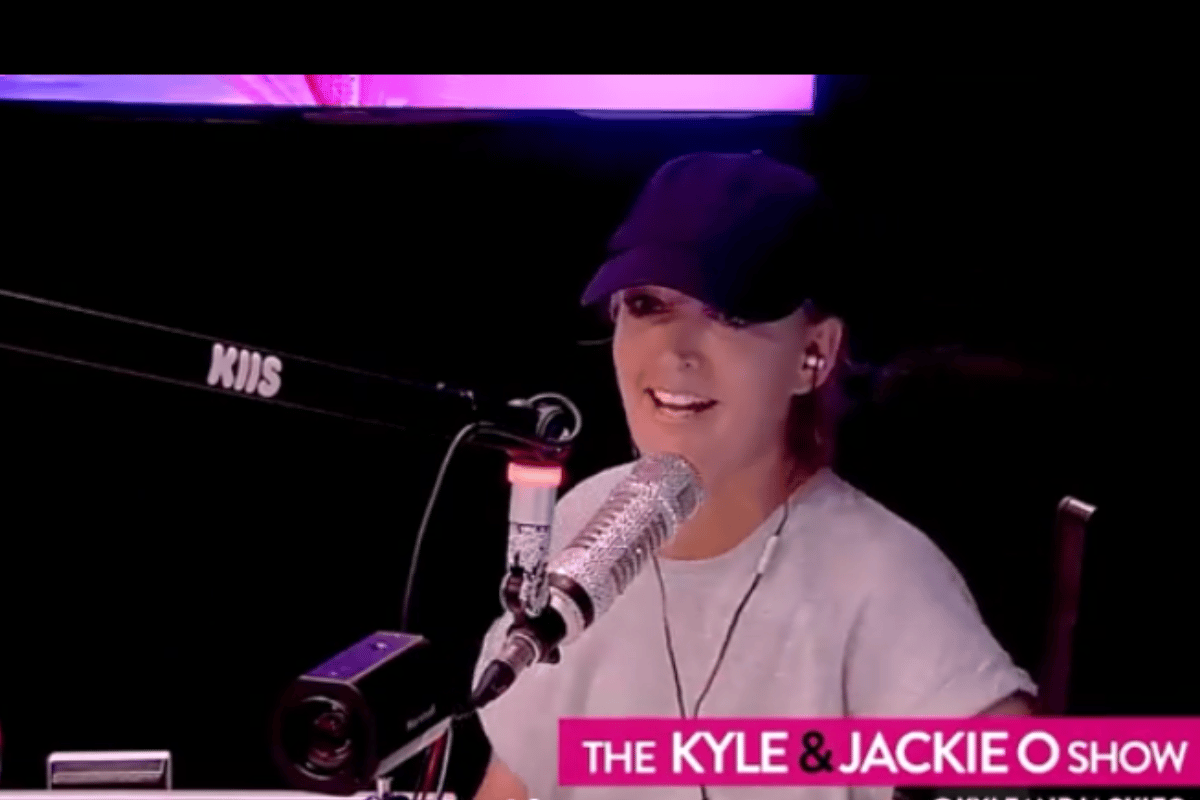 To catch up on all the Married at First Sight 2019 recaps and gossip, check out the Twins recaps and visit our MAFS hub page.
Jackie 'O' Henderson and KIIS FM co-host Kyle Sandilands have been busy interviewing MAFS contestants this week, but it hasn't exactly gone smoothly.
Bronson from MAFS called into the pair's breakfast show on Thursday (and engaged in a very awkward conversation about his… penis ¯\_(ツ)_/¯) but it was what happened afterwards that left Jackie O embarrassed.
After going back and forth with Bronson asking whether he was circumcised for not (…for real), Kyle ended the interview and the show went for a commercial break.
Unfortunately for Jackie, Kyle forgot to turn her mic off during the break and a negative comment about Bronson went to air.
"What a dud!" she could be heard saying, according to news.com.au… And oh, that's awkward.
Listen to our Married at First Sight recap podcast. Post continues below audio.
The radio hosts addressed the mistake on Friday's show with Jackie yelling at her co-host: "Of all the times to leave my microphone on! Oh my god, you f*ck!"
Poor Jackie – that was actually her second uncomfortable moment with a MAFS contestant this week.
Before interviewing contestant Elizabeth, Jackie described her to Kyle as the one with "long blonde hair, whack eyeliner, big lips" in an off-air chat.
"I'll tell her that her makeups no good."
Everything in the studio is recorded so of course, Kyle played the snippet to Elizabeth when she joined them in studio.