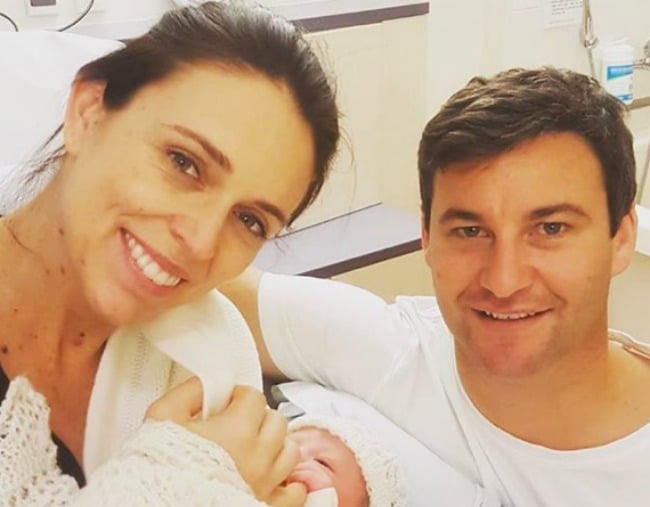 New Zealand's prime minister has introduced the public to her daughter and revealed the newborn's name.
A beaming Jacinda Ardern and partner Clarke Gayford on Sunday greeted media for the first time since arriving at Auckland Hospital on Thursday.
The 37-year-old began by announcing the baby would be called Neve Te Aroha Ardern Gayford – or Neve Gayford for short.
"When we met her we thought she looked like she suited the name," she told reporters.
"Also it means, in various forms, bright and radiant and snow, which seemed like a good combination for Matariki (Maori new year) and for solstice."
Aroha in Maori means love and Te Aroha is also the name of a mountain near where Ms Ardern's family come from.
"Te Aroha was our way of reflecting the amount of love this baby has been shown before she arrived and all of the names we were gifted along the way (by various iwi – or tribes)," Ms Ardern.
She and Mr Gayford had opted to spell the name Neve – as opposed to Niamh for example – for simplicity, with Ms Ardern joking about the unusual spellings of Clarke and Jacinda.
The couple also described the first moment they met Neve.
"I won't forget the look on Jacinda's face when she finally held the baby. It was all a bit of a blur for the both of us … She looks absolutely just stunned and very, very happy," Mr Gayford said.