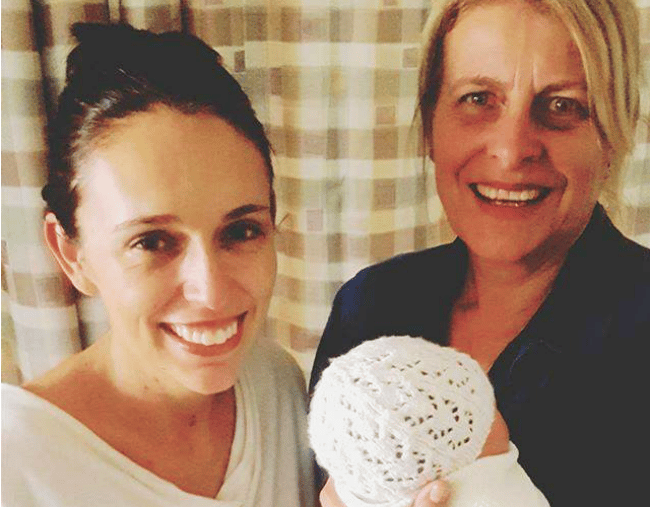 On Thursday New Zealand Prime Minister Jacinda Ardern gave birth to her first child; a little girl weighing 3.31kg. Announcing the birth on Facebook, the 37-year-old expressed gratitude to her followers for their "best wishes and kindness" and to the "wonderful staff" at Auckland City Hospital for their care.
But today there was one person in particular that the Labour Party leader wanted to single out.
"One of the many special people we have been so grateful for over these past few months, our wonderful midwife Libby," she wrote on social media.
"Not only is she incredible at what she does, this morning she made me macaroni and cheese because she heard me mention a wee craving yesterday.
"Thank you so much for everything Libby!"
Prime Minister Ardern announced her pregnancy in January, three months after she was elected as the 40th prime minister of New Zealand.
In the announcement, the Hamilton-born woman said she and partner Clarke Gayford would "join the many parents who wear two hats".
"I'll be PM and a mum while Clarke will be 'first man of fishing' and stay-at-home dad. There will be lots of questions (I can assure you we have a plan all ready to go!)"
Prime Minister Adern is only the second world leader in history to give birth while in office. The first, the late Benazir Bhutto of Pakistan, had her second child – a daughter named Bakhtawar – in 1990.
Strangely enough, Bhutto herself shared a birthday with Prime Minister Adern's little one, whose name is yet to be announced.