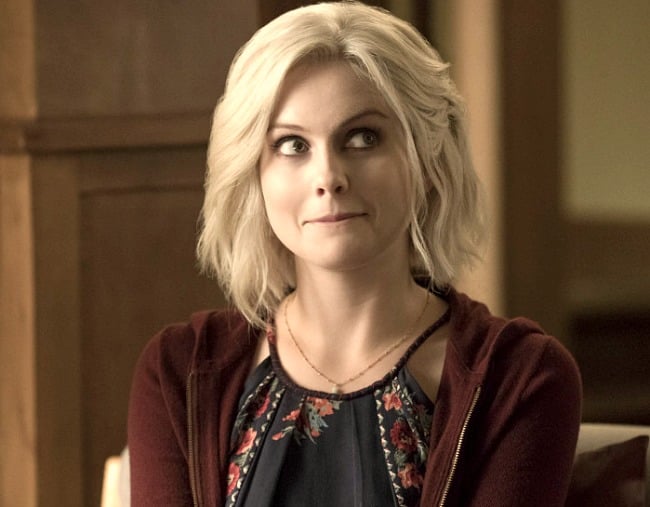 The problem with romantic comedies these days is that the story-lines are not very original and the characters not very lovable.
They are also somehow completely lacking in blood, gore, death and flesh eating monsters.
Until now, that is.
If you're looking for an addictive new series to become completely submerged in, then Stan's iZombie is the show for you. And you had better get up to speed quick, beacause the highly-anticipated fourth season is dropping next week.
Now, don't let the show's title throw you off – it's the same name of the comic book series from which the show is based, but it's nothing close to The Walking Dead , Night of the Living Dead or any other kind of post-apocalyptic film where hoards of the undead lunge down empty, rubbish filled streets while filthy flesh rots off their mutilated bones.
The zombies in iZombie are functioning members of society (most of the time) and instead of looking like rotting corpses, they are actually extremely attractive.
iZombie centers on Olivia "Liv" Moore (played by Rose McIver), a Seattle medical resident who lives a very well-ordered life.
She's a doctor who excels in her high pressure job (where she is a perfectionist workaholic), has a group of close friends and is engaged to one of those "perfect" guys you only find in movies that star either Reese Witherspoon or Drew Barrymore.
The Binge host Laura Brodnik explains why Veronica Mars is the very best TV show you need to watch right now. And where you can find it.