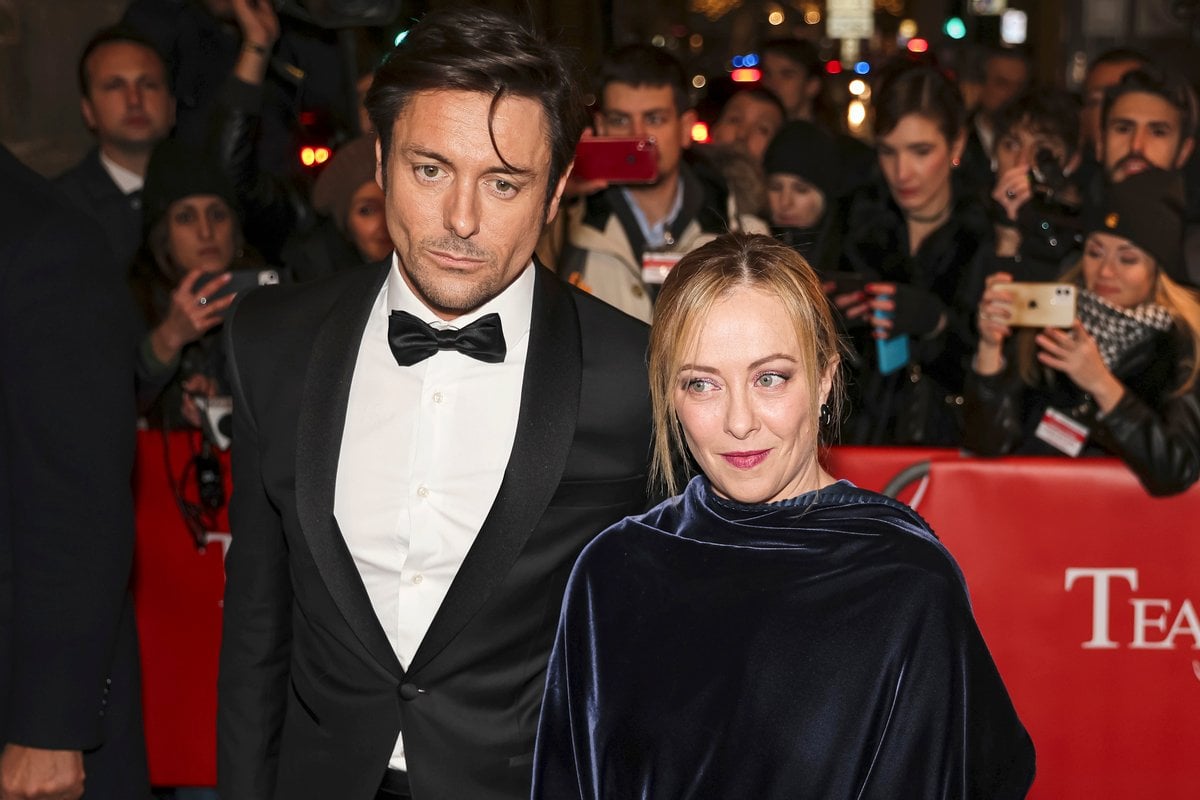 Here's something that definitely was not on our bingo card for 2023.
Italian Prime Minister, Giorgia Meloni, announced on social media on Friday that she is separating from her long-time partner Andrea Giambruno.
You may be thinking, big deal. People split all the time.
Except the reason the couple are parting ways is unexpectedly lewd.
Watch: Phillip Schofield's first interview after affair revealed. Post continues below.
The decision comes after Giambruno, a television presenter for Italian broadcaster Mediaset, was caught making explicit comments to female colleagues behind the scenes of his talk show.
"How do you do, darling?" Giambruno is heard telling one of his female co-workers, in one recording, which was aired by a satirical current affairs TV show on Thursday.
"Do you know that (name redacted) and I are having an affair? All of Mediaset knows it and now you do too," he continues.
"But we're looking for a third person, as we do threesomes. Foursomes too. Would you like to be part of our working group?"
Another recording exposes Giambruno touching his groin, using foul language and asking his female colleague: "Can I touch my balls while I talk to you?"