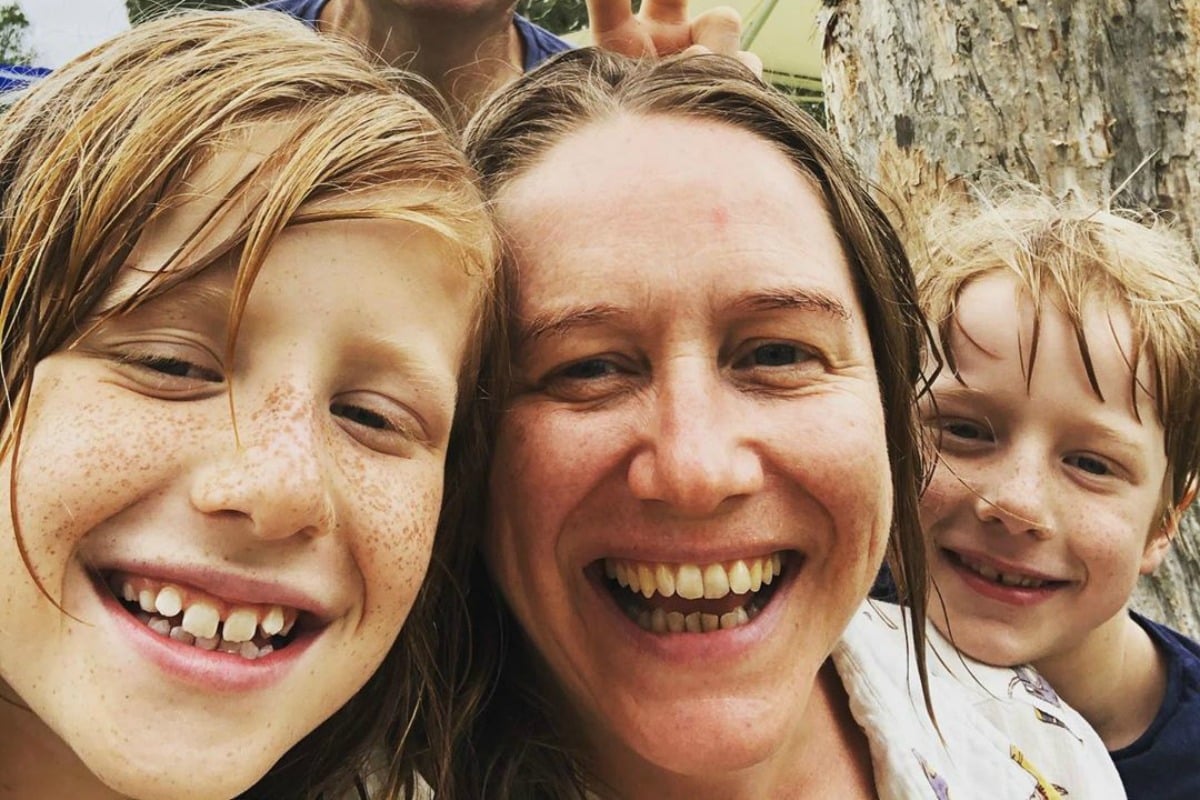 Things are going great at my house. How about yours?
Every day starts with my family jumping out of bed feeling full of optimism that we're doing our bit to flatten the curve and nailing isolation life.
We go straight into a family workout video with a handsome English man who's definitely making more money than you are out of the current crisis. My kids love doing it, never complain, stay laser-focused and certainly don't kick each other when they're meant to be star-jumping.
Then we walk our adorable dog, staying 1.5 metres away from each other and other people at all times and never pausing for long enough to be considered a 'gathering'. My kids intrinsically know how far 1.5 metres is, have enormous respect for other walkers' personal boundaries and never show any interest in spinning around lamp-posts with their germy bare hands, licking the dog or getting tangled in another responsible dog-owner's leash.
Watch: Things mums never say. Post continues below.