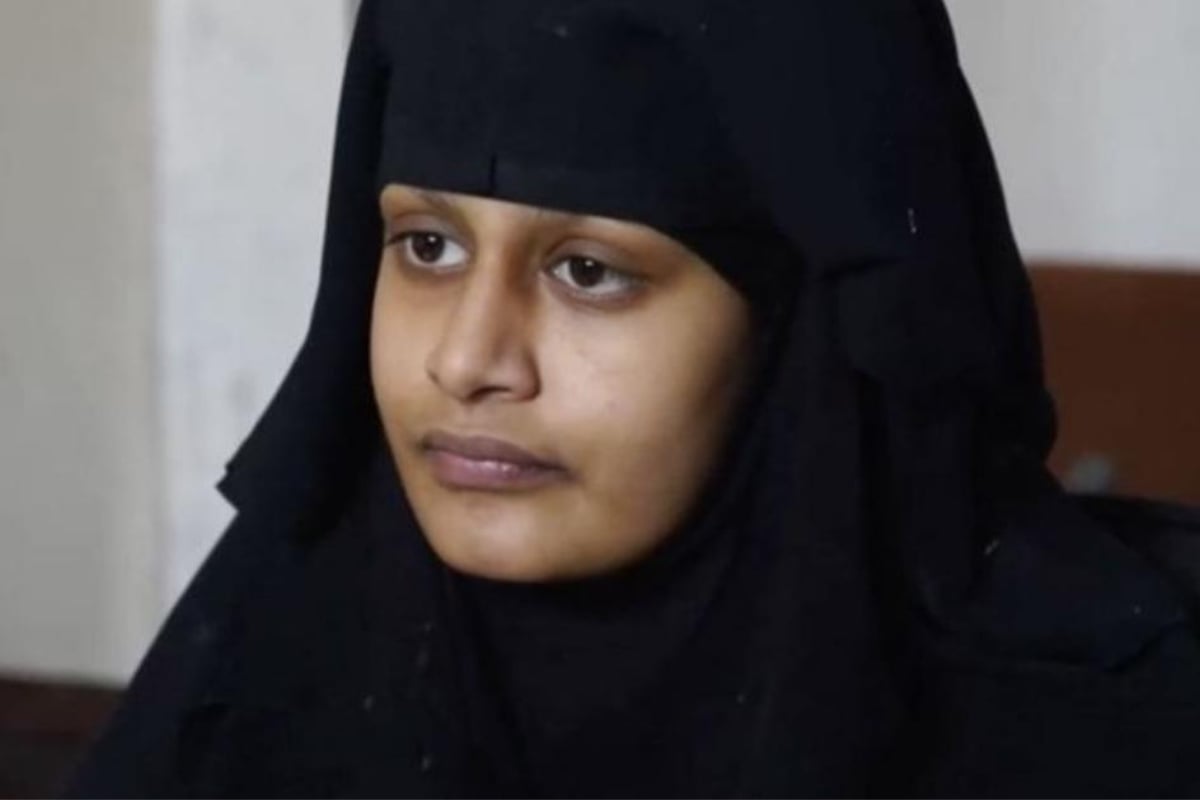 In recent weeks the news of ISIS brides wanting to return to Western nations has been dominating headlines.
Women such as Shamima Begum are living in refugee camps, pleading with their home countries to allow them to return.
In most cases, they are being denied.
Listen to The Quicky: What happens when ISIS brides want to come home? Post continues after audio.

But how did they get there? What kind of propaganda did the Islamic State put out there to get these teenagers – some as young as 15 – to leave their lives to join the fight in Iraq and Syria?
It turns out, exploiting typical teen desires and using platforms they were already familiar with – namely social media – was a major part of the IS recruitment drive.
Jacinta Carroll, a senior research fellow in counter terrorism at the Australian National University's National Security College told Mamamia's new podcast The Quicky the Islamic State was very good at honing in on the natural desire for justice that teens and youths have.
She said those who joined the caliphate had some kind of precondition.
"And that is either that the person feels strongly about a particular issue, they might come from a family or identify with a particular group that feels that there is some kind of injustice, but also what we've seen in those cases that we've been able to dive into, those people who have come out of Iraq or Syria… Is that many people, particularly those who were from the west, is that they were driven from the sort of thing that drives a student to protest," she explained.
"Most of us in our youth and teens and early 20s have a strong sense of social justice and trying to create a new world. Islamic State was very effective at capturing that, honing in on that and of course not leaving it at leading a protest at a school or university."
She said ISIS was very good at creating a romanticised version of what lives could be like for these young people in the Islamic State.
For women, the idea of finding "love with a very honourable warrior" was presented. That the women were princess' that were "protected and respected".