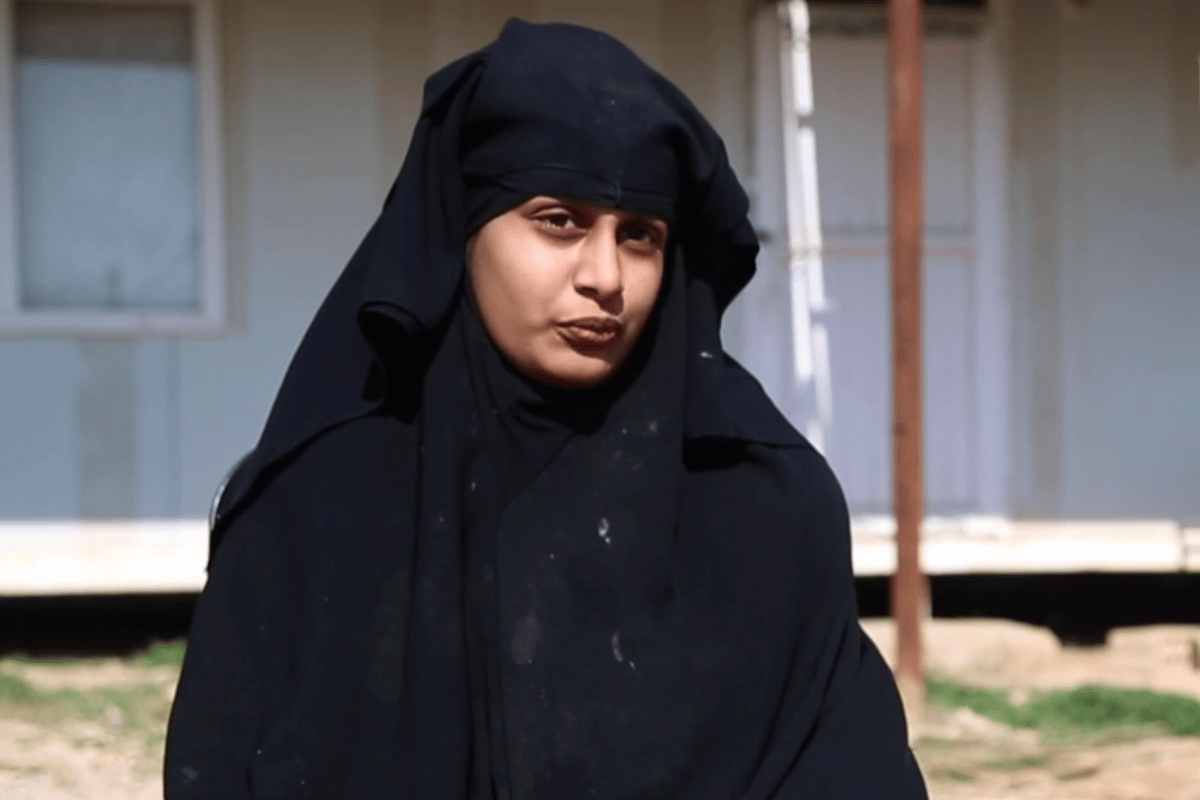 Shamima Begum, who ran away from her home in London to join ISIS at age 15, is grieving the loss of her baby boy.
The 19-year-old, whose UK citizenship has been revoked, had already lost two children when, on Friday, March 8, her lawyer confirmed on Twitter that her three-week-old son Jarrah had died.
The boy died from pneumonia in the Syrian refugee camp where Begum has been living since she fled from ISIS. Because he was born before the teen's citizenship was revoked, he was considered a British citizen.
Mamamia's daily news podcast The Quicky will get you up to speed on what you need to know today….
The lawyer of Begum's family, Mohammed Akunjee, has released a letter on behalf of Shamima's mother urging the UK government to reinstate her citizenship and allow her to come home.
This is the latest tragedy in a string of unfortunate events for the teen, which all began when she and a friend hopped on a plane to Turkey in 2015.
It was the first leg of their journey to Syria, where they would join the Islamic State (ISIS).
Just 10 days after arriving, Begum married 27-year-old Dutch man Yago Riedijk who had converted to Islam.
According to The Times, the pair had two other children, a boy and a girl, both of which died due to malnutrition and illness.
— Mohammed T Akunjee (@MohammedAkunjee) March 11, 2019