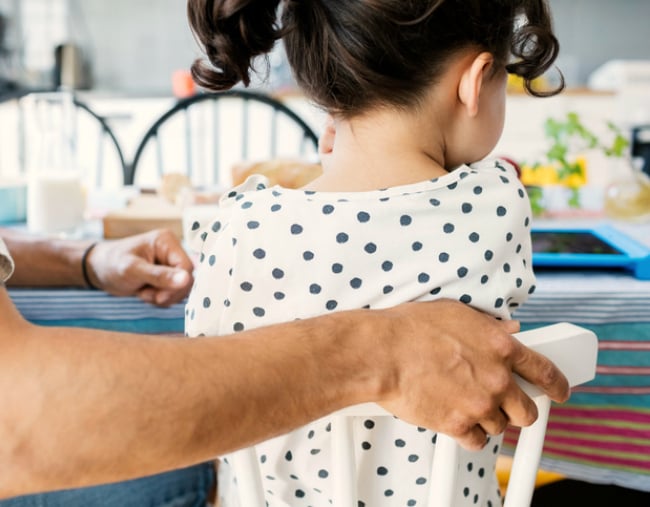 As parents, we're faced with an ongoing myriad of challenges involving our children's wellbeing and nutrition. Why they refuse to eat certain foods, whether they fixate on others for a period of time, whether they're eating sufficient amounts of certain food groups  and whether they're consuming excessive amounts of others.
It's a stressful balancing act that's often constantly changing for each child. It's a topic that frequently comes up at my workshops.
Childhood obesity is indeed on the rise worldwide (due to a combination of factors) which can become more complicated due to societal perception, our own expectations as well as our personal relationships with weight and food.
Whilst obesity is a worldwide epidemic, I'm always very eager to stress to families that there are most definitely healthy and nutritious ways to manage weight issues and concerns when it comes to children. As parents, we have a responsibility to our children to help them appreciate and nurture a lifelong healthy relationship with food as well as their own bodies.
This includes a balanced, sensitive and moderated management of any weight-related concerns and issues that may crop up in their development.
Weight is a highly emotive concern and can cause parents to panic and look for extreme or quick solutions to issues, including sometimes restrictive diets or the removal of certain vital food groups.
I always emphasise the need to nourish children with a wide range of healthy, wholesome and nutrient-dense foods. Not only can restricting your child's diet lead to developmental issues (as they aren't receiving sufficient nutrients for cell and nerve function) it can also have a negative impact on their eating behaviours in later life, as well as self-esteem, as The Butterfly Foundation CEO Christine Morgan discussed on This Glorious Mess.
Want to hear to more?  Listen to This Glorious Mess in iTunes, Android or on Mamamia.
In my book, I discuss serving sizes and whilst they're offered as a guide, it's important to remember that there's no one-size-fits-all around how much your child should be eating. Every child has a different body shape, metabolism and activity level, how much and how often a child eats will also differ.
When I meet families who are concerned about their child's weight, I emphasise how important it is to positively move the focus away from 'diet' and 'food' and to instead empower and teach your child about the functionality and benefits of the healthy food we eat.
When I co-developed the MEND programme, this ideology is exactly what we built the programme around, empowering children who may struggle with weight issues and the importance of boosting self-esteem to shift the emphasis from food, to what our amazing bodies can do. Through using this approach, families can avoid instilling negative body image, whilst improving the health of your child.