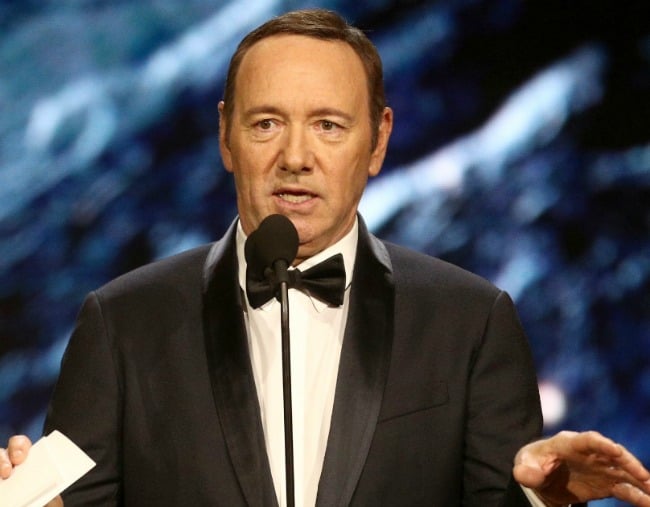 Hollywood actor Kevin Spacey has opened up about his sexuality in a statement, following accusations of sexual misconduct.
In an interview with Buzzfeed, actor Anthony Rapp said at 14 years old he was at a party when Spacey, who was 26 at the time, made a sexual advance on him.
Rapp alleges that Spacey invited him to a party, where he arrived alone and was the only non-adult there. He then says Spacey approached him, visibly drunk.
"He picked me up like a groom picks up the bride over the threshold. But I don't, like, squirm away initially, because I'm like, 'What's going on?' And then he lays down on top of me," Tapp told Buzzfeed.
"He was trying to seduce me," Rapp continued. "I don't know if I would have used that language. But I was aware that he was trying to get with me sexually."
— Kevin Spacey (@KevinSpacey) October 30, 2017
On Monday, 58-year-old Spacey posted to Twitter to share a statement that he was "beyond horrified to hear his story," and owes Rapp the "sincerest apology for what would have been deeply inappropriate drunken behaviour". He said, however, that the allegations had caused him to "address other things in my life".
"I have had relationships with both men and women," he wrote. "I have loved and had romantic encounters with men throughout my life, and I choose now to live as a gay man."
"I want to deal with this honestly and openly and that starts by examining my own behaviour."
There's likely to be a heated discussion in the coming hours and days about the nature of Spacey's announcement.