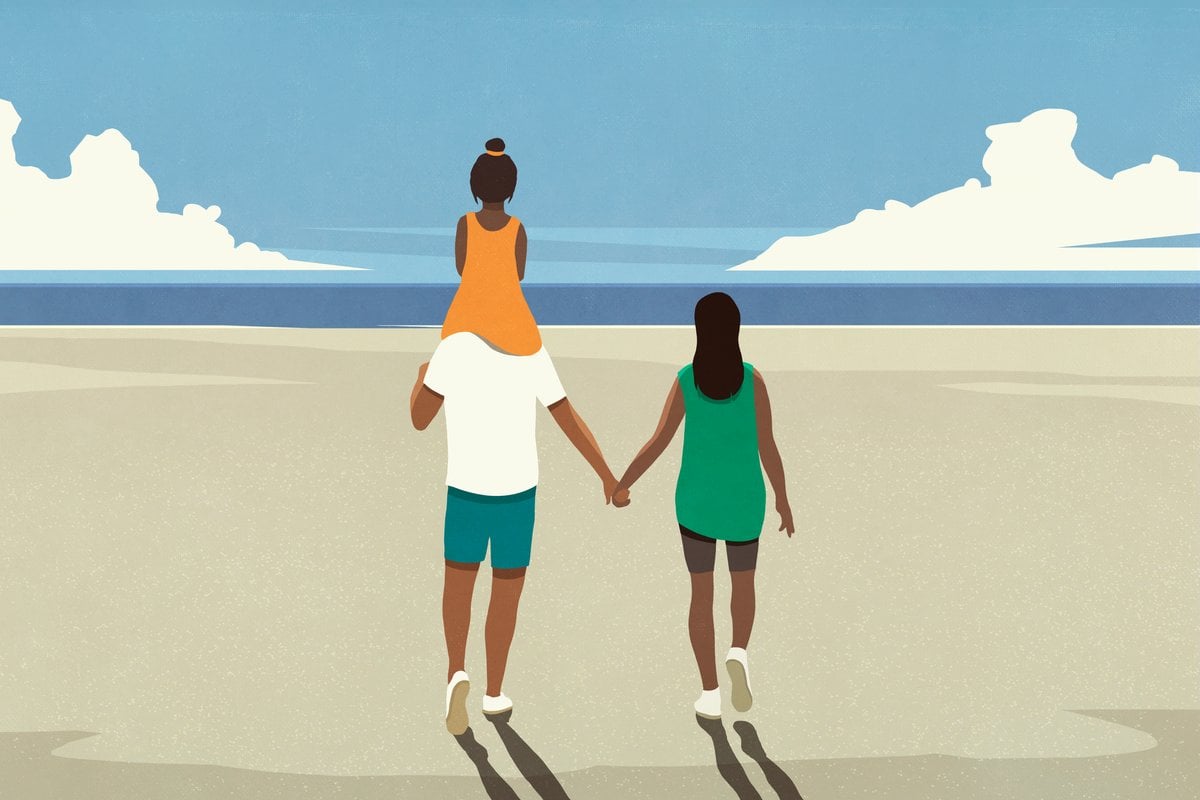 With new relationships come new hurdles, new beginnings and new introductions.
And when you have kids, these introductions are actually paramount to a relationship's survival.
There's no easy way to introduce your child to a special person who comes into your life after the end of a relationship, for whatever reason, but there definitely are ways to ease the challenges and make introductions go as smoothly as possible.
Considering more than 200,000 divorces have been filed in Australia across the last three years, Tracey Horton — a mental health expert, life coach and thought leader — tells Mamamia that it's no surprise clients are asking for her help in introducing their children to a new partner.
Watch: Be A Good Mum. Post continues after video.
We asked Horton five questions on how we should introduce a new partner to our kid(s). Here's what she told us.
How do I introduce my children to my new partner?
The first step, before anything else, is knowing where you stand with your new partner, Horton says, because if you don't plan on keeping the relationship for the long haul, there's no point in letting your kids meet them.
"The important thing to establish first is that you want this to be a long-term thing," the expert explains, before adding that introducing your kids to a new partner might be damaging if you don't think they (or you) will stick around. "When you're dating and you're single and you've split up, you don't want to introduce every dating partner you have. And if they do meet your kids, they should also be looking for a long-standing relationship."