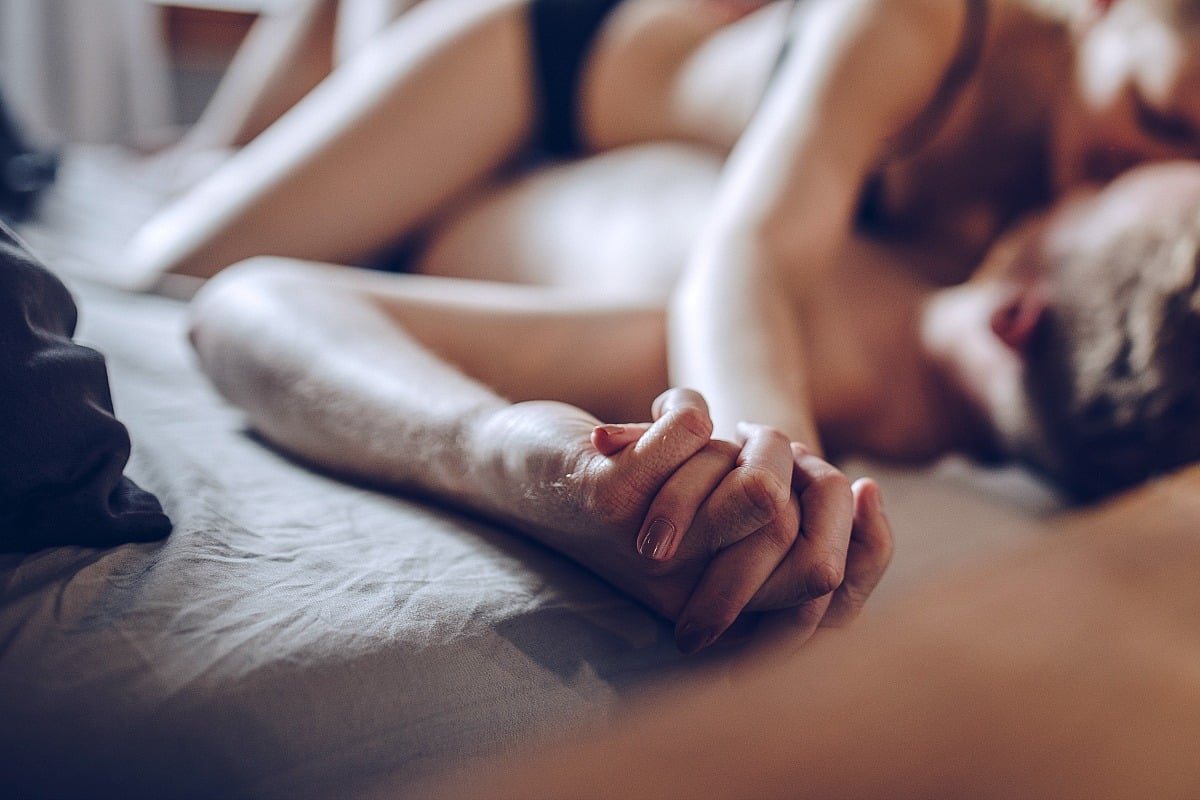 When it comes to long-term relationships, what does it really take to go the distance?
In our Intimacy Stories series, Mamamia chats to three couples about how they stay connected after decades together, even when you throw children, stressful work and mortgages into the mix.
Presented in three parts, our second couple disclose that since getting married and exploring their kinky sides, their sex life is hotter than ever.
Want to have better sex? Watch this video as former high-class escort Samatha X explains how to. Post continues below.

Mel and Adam* – together 10 years with one child.
A casual fling with no secrets turned out to be a great start for Mel and Adam, who married this year after a decade together.
"Adam was very open with me about the number of women he was sleeping with when we met," Mel says. "His honesty was one of the things that initially attracted me to him. I loved that our relationship developed very gradually and there was no pressure. After about 18 months we became exclusive."
Mel believes that this open style of communication set them on the right path from the beginning.
"This has been so important, especially after we had our daughter two years ago."
Mel admits that while they are a very affectionate and loving couple, neither of them has a high sex drive. But after they got married this year, their sex life suddenly improved.
"There was something about having sex with 'his wife' that turned Adam on. I also felt more confident after getting married as we were now in a committed relationship. It had a positive effect on our sexual intimacy."
This new-found confidence led Mel to attend a 'Pure Romance' party at a friend's house.
"I bought a few sexy items including some 'date night' cards which included questions to get us talking. Things like, 'How do you feel about phone sex?' and 'What about role play?' Then there were instructions to 'make out for one minute' or 'go down on your partner for one minute'. So that really spiced up our foreplay."
With their toddler tucked up in bed, the couple had a lot of fun using the cards as part of an adult date night at home.
"We would stay up playing them for a couple of hours instead of falling asleep in front of the television. I think for long-term couples it can be hard to talk about some of this very intimate stuff after years together, so it took that pressure away and made it into a game."