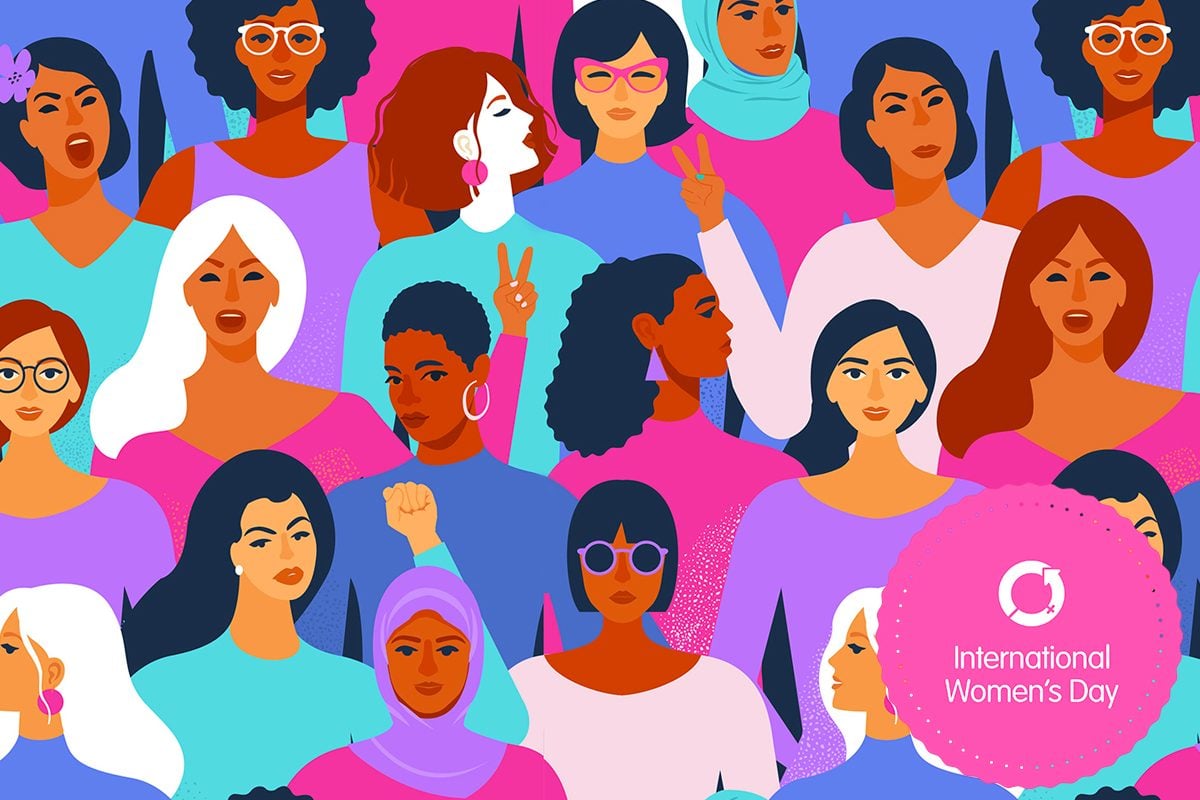 Friday March 8, 2019, is International Women's Day.
This years' IWD theme is BalanceforBetter because a balanced world – a gender-balanced world – is a better world.
But how do we get there? What can you, one little ole person, actually do to help achieve this balance?
The secret is this: you're not in this alone.
Rather than solving these big, intimidating problems on your own, it's really about the small gestures we can do that don't feel like much to us, but make a tangible difference to another woman's life.
If you're feeling warm and fuzzy this week (and hopefully for many weeks to come), here are seven ways to support the women in your life, as well as the ones you might never meet.
Donate to Room To Read.
This IWD, Room to Read are redefining what power looks like. Check out how women everywhere are using their super powers to make the world a better place for women and girls through Room to Read below. Post continues after video.
Together with our commercial clients and charity partner Room to Read, Mamamia's goal is to be funding 1,000 girls in school each and every day, by June 2020.
Room to Read transforms the lives of girls in low-income countries by focusing on literacy and gender equality in education. Working in collaboration with local communities, partner organisations and governments, Room to Read develops literacy skills and a habit of reading among primary school children, and supports girls to complete secondary school with the relevant life skills to succeed in school and beyond.
Put simply, educated girls = real change in the world.
$1 keeps one girl in school for one day, you can learn more about how your money is spent with Room to Read here, and donate to Room to Read here. You can also listen to Mia Freedman's No Filter interview with John Wood on why he founded Room to Read below (post continues after audio).
Donate to Share the Dignity.
Hands up who's been caught in the loo without a pad or a tampon before? We've all been there, but imagine if you couldn't physically afford to pop to the shops to buy a packet of pads or didn't have anyone to ask for a spare tampon?
Period poverty might not be a term you've heard before, but it's something affecting Australian women and girls everyday.
Share the Dignity is an Australian women's charity run by Rochelle Courtenay that brings dignity to at-risk women experiencing homelessness and domestic violence by distributing sanitary items. Courtenay told Mamamia's The Quicky podcast Share the Dignity estimates 27 per cent of female Australian high school students have missed school as a direct result of period poverty (you can listen to The Quicky's period poverty deep dive below, post continues after audio).