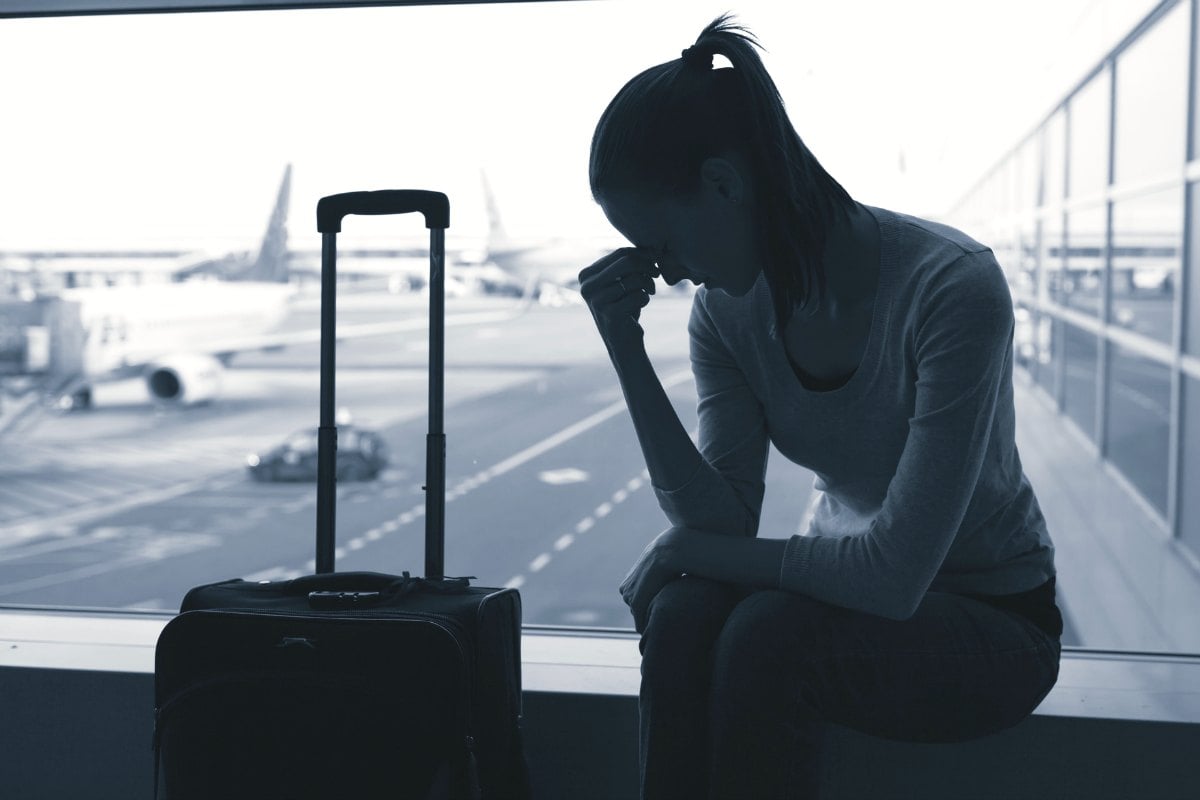 The journey started off well enough.
Me and my (now ex) boyfriend were flying from our Sydney home back to London to spend some time with our families. We'd boarded the first leg of our flight, which would take us to Dubai – we'd had our 'evening meal' and were settling in to watch a couple of movies.
We were seated in a row of four in the centre of the plane. I was on the far right with my boyfriend beside me. To his left, a young, quiet man wearing headphones. And then on the far left of the row, another man, probably in his fifties. He was also quiet – for now, at least.
A couple more hours went by and I began to feel sleepy. Grateful for any rest during what was going to be almost 24 hours of travel, I closed by eyes and reclined my seat. But as I started to drift off, I felt a rhythmic thudding, like someone was kicking my seat.
The man on the far left was tapping his foot. Thud, thud, thud.
After 10 minutes of trying and failing to sleep because of the vibrations, I turned to my boyfriend. "Do you think you could politely ask that man to stop tapping his foot?" I asked.
My boyfriend leaned across, lightly touched the man's arm with this index finger.
"Excuse me, mate.. would you mind not tapping your foot?"
The man leapt up like he'd been shot out of a cannon.
"This man hit me!" he yelled.
My jaw dropped as a flight attendant rushed over. "Please calm down, sir," she said.
"I won't calm down, you c*nt," he bellowed. "I was struck by this man!"
"Mate, I just tapped you…" my boyfriend said, horrified.
The man continued his tirade as passengers and staff looked on in horror.
Eventually, me and my boyfriend were moved to two vacant seats further down the plane. We were shaken but relieved.
"Thank god that's over," I sighed.
But it wasn't. Far from it.
Take a wiz through Mamamia Flight School for all the travel hacks you need to ensure a smooth holiday.
Next a flight attendant came to us with an incident form. We were to write down exactly what happened. The same form was given to the quiet man seated in our row.