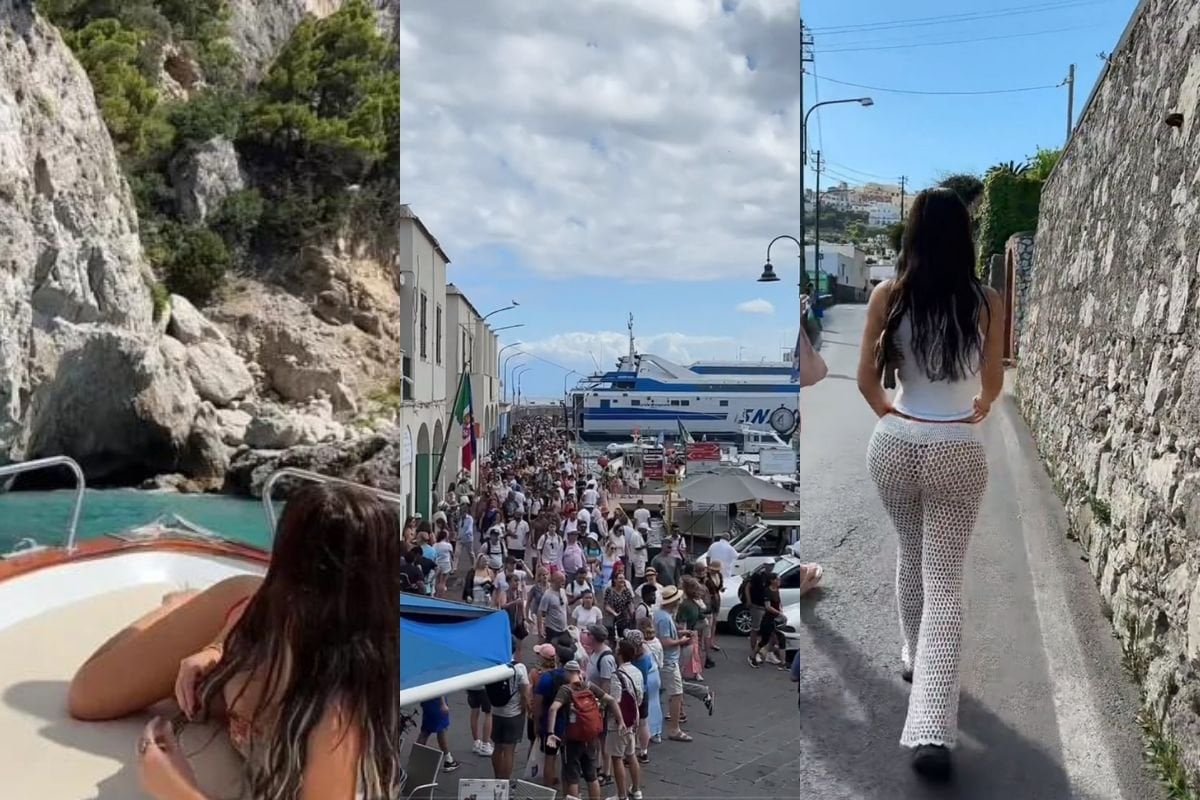 The influencers are not alright.
It started with a Tiktok video, around two minutes long, detailing why Europe absolutely sucks based on the experience of the original poster, Mikaela Testa.
The social media influencer and OnlyFans model shared her opinion with her 2.4 million followers earlier this month, encouraging her supporters not to buy into the "Euro Summer fantasy" that is currently being sold to them online.
"If you're not in Europe this summer and you're really sad about it, don't be, please. It is not all it's cracked up to be," she said while travelling through the Italian island of Capri.
Watch: How to improve your daughter's body image. Post continues after video.
You might be surprised to hear the words fall out of Testa's mouth, mostly because for the last 12-14 weeks, she's been showing a completely different reality to her fans on Instagram and TikTok.
But in her newest clip, the model shared her frustrations with the continent she had been roaming for over three months, explaining that she had seen a dead animal on the side of the street, gotten lost multiple times and was dealing with a scorching summer heat in an unfamiliar country.
"It takes the entire day to walk to a location you want to go," she vented. "And I feel like there's a lot of things... influencers come to these locations and make them look so amazing, and so pretty and so photogenic, but half of it is edited and filtered and not real."