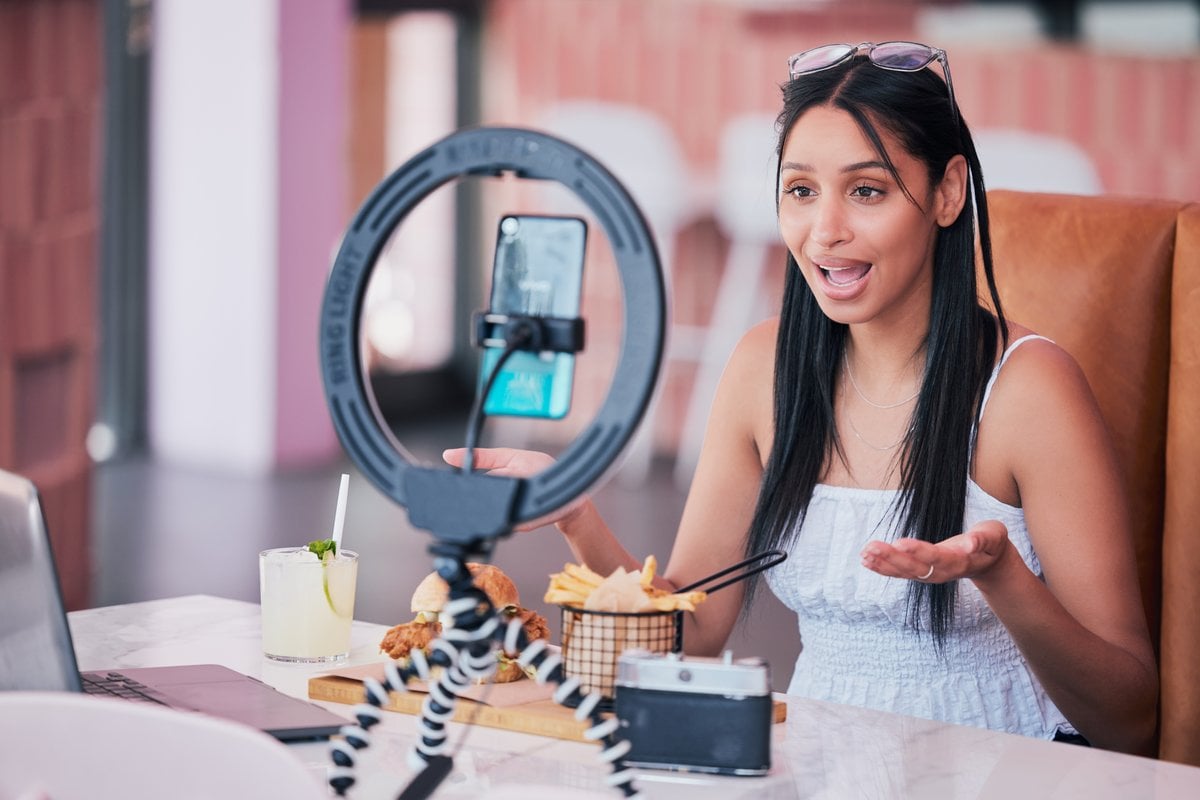 This month a New York eatery made waves when it boldly made a new rule banning influencers from recording content on their premises. The popular cafe in Brooklyn named Dae made the contentious stance after the owners got fed up with the chaos caused by influencers using their space to film content.
"We love food and drink photos (clearly) … but the TikToks and Instagram photoshoots have gotten a bit out of control for us," read a caption on the cafe's Instagram story.
They then went on to define the rules stating that content creators are welcome to take pictures but filming using tripods and other equipment was off limits.
Watch: Influencers fake going to festival Coachella. Post continues below.
The whole saga begs the question – do restaurants, cafes and bars have the right to straight-up ban influencers from making the content?
In recent years as influencer culture has grown into quite a beast, we're seeing more and more hospitality venues put their foot down by making rules or guidelines that patrons must adhere to.