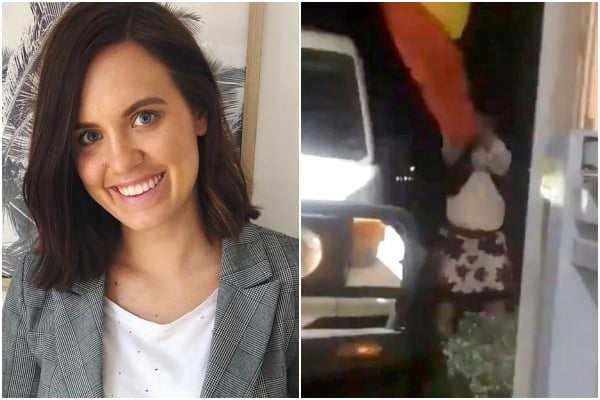 In a video shot by artist and Wergaia man Robby Wirramanda in the garage of his family home over the weekend, his neighbours, Karen and Rob, are spotted attempting to antagonise him by spewing vile racist taunts, questioning his Aboriginal identity and, most bizarrely, at one point Karen is seen trying to tear down the Aboriginal flag hanging over the garage door.
She fails miserably at bringing it down and Wirramanda can be heard off-camera calmly letting her know, "It's too strong for you Karen!" a statement which has quickly become a fantastically metaphorical meme across the internet.
 

View this post on Instagram

 
The flag was the apparent instigator of this heated disagreement, with Rob and Karen boiling over in outrage over Wirramanda's audacious decision to proudly celebrate his culture outside his own home – particularly, it seems, as Rob proclaims toward the end of the video, because his light-coloured skin indicates that he's "got nothing in [him] that's Aboriginal".
Children in the Indigenous communities of the Kimberley, Western Australia, tell us what they aspire to be. Post continues below.