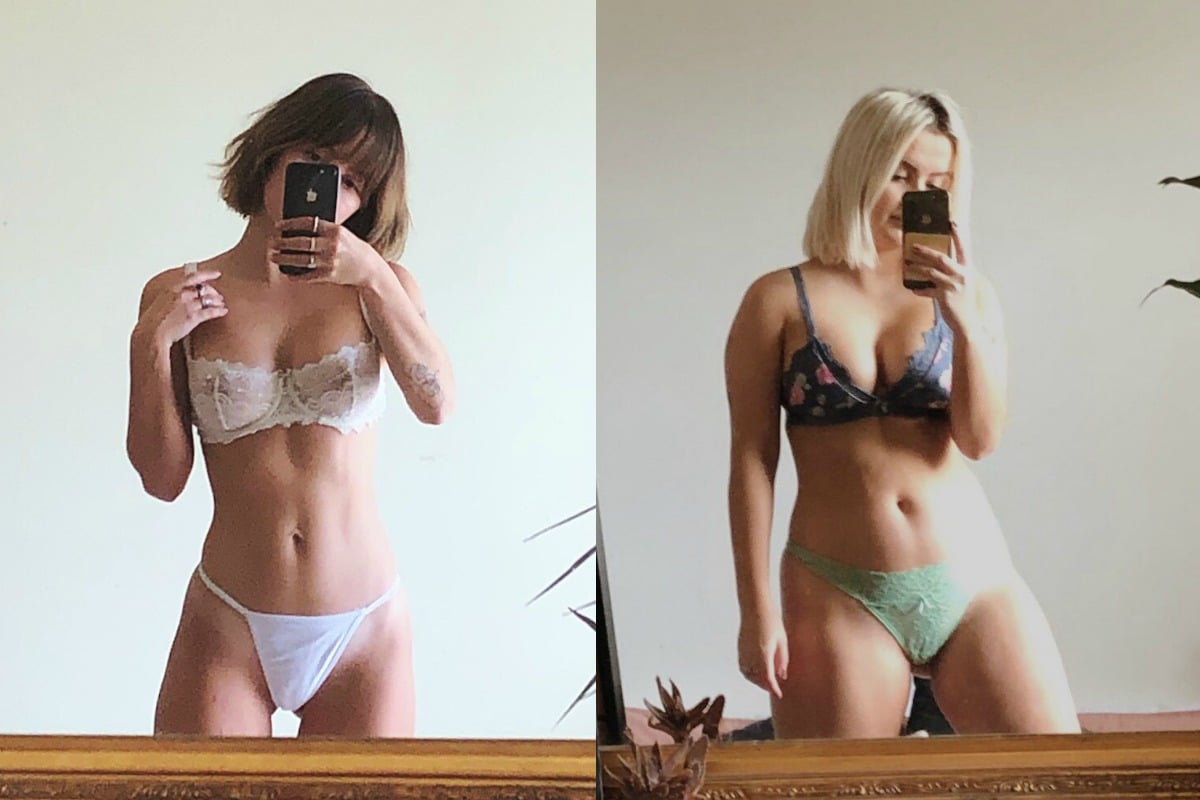 For a period of time now, I have been attempting to find the correct words to articulate myself in an honest, coherent and powerful way. One that will resonate with people beyond those who can sympathise purely from experience alone. One that will not be disregarded because of my face value body image.
Growing up, I was the youngest of three girls and, unfortunately, I was very much privy to questionable language regarding my body and my weight from an extremely impressionable age. Powerful adjectives such as big, bigger, fat and chubby were just a small fraction of my mother's vocabulary she chose when discussing not only my weight, but my sister's and mere stranger's. The same woman who found hopping on and off of scales as natural and easy as packing our health-conscious lunchboxes every day. I wasn't even a teenager.
Here are some ways to help improve your daughter's body image. Post continues below.

By the age of 15, I can confidently say without exaggeration that if I had learnt to love and nurture anything of importance, my body was bottom of the list, in fact, I don't think it would have made the list at all.
I've always been a petite woman, I'm five feet tall and completely lacking any of the curves that we celebrate so fiercely today. And so we should; overdue is an understatement.
My body shaming journey began at a young and crucial age, and I carried it with me for an excessive amount of time. I held the language I had heard from my mother growing up to my chest so tight, I wasn't giving it up for anybody – I didn't know that I could.
Previously, the idea of putting on weight severely frightened me, I liked that 'little' was my identifier. I had a strange desire and longing to maintain this conception of me that others created. The internal fear that I would hear my mother or anybody, for that matter, discussing my weight with others consumed me.
And the fear of gaining weight was, in hindsight, SUCH a ridiculous notion because when I did, and fifteen kilos to be exact, I still looked healthy. I was still a petite woman. I simply held a curvier silhouette. And boy, didn't I hear about it.
 

View this post on Instagram