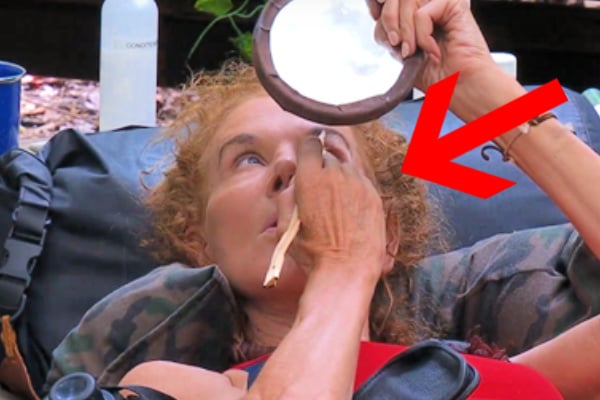 Raise your hand if you've ever read a beauty article about what products you'd take if you were stranded on a desert island? Yep, us too.
Whether or not you're planning to go on Survivor anytime soon, the question remains: how would you fare for weeks on end without your regular beauty routine if you were dropped, say, into the South African jungle?
For some, this would be the least concerning part of being in said jungle. Others might struggle. Thankfully, the 2020 contestants on I'm a Celebrity…Get Me Out of Here! have you covered should you ever find yourself in such a dire situation.
You can watch a snippet from the jungle beauty hacks on I'm A Celebrity in the video below, post continues after video.
You see, in all their free time sitting around camp, a few of them have come up with some pretty nifty jungle beauty hacks. From hair straightening to how to fill in your eyebrows, keep scrolling for our thoughts on whether these tips would stack up in the real world.
P.S. Full transparency, two of these beauty hacks are… questionable. The third involves a beauty tool we think everyone should own.
1. A desperate but adequate hack for doing your eyebrows.