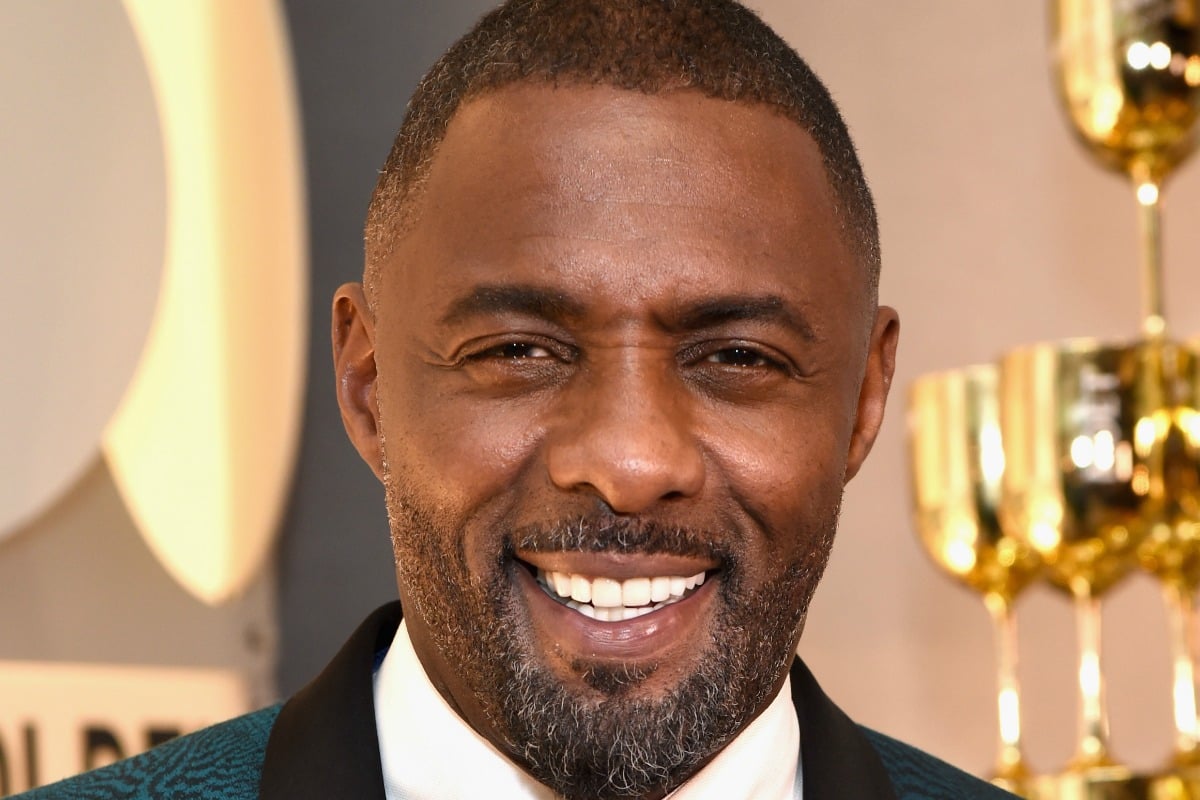 It's been months since the royal wedding, but we're of course here to reflect on it at any opportunity we can.
So when actor and "sexiest man alive" Idris Elba spilled to Ellen DeGeneres about how he managed to score the coveted position behind the decks at Harry and Meghan's reception, our interest was certainly piqued.
Plus, any party DJ'd by Idris Elba sounds like one we'd very much enjoy, so the more details about this tidbit from the wedding the better, please.
It turns out, the Luther actor has so much pull in the UK celeb scene Prince Harry just straight out asked him one night.
Standard.
"So Harry and I, we've hung out a couple of times you know through his dad's charity, The Prince's Trust – helped me out when I was a young actor," Elba explained.
"I do a lot of work with him, met Harry and William a few times and Harry came to a couple of parties that I DJ'd and he was like 'Hey man, what will you be doing on the date [wedding],' and I was like 'Oh, nothing' and he goes 'Oh, hmm, would you DJ at my wedding?'"
Elba, taken aback by the seemingly random request, responded with: "Is this a joke? Are you joking?"
But Prince Harry replied, "Serious".
And with that, Harry and Meghan had landed the sexiest DJ alive at their wedding. We don't know who's luckier in this situation, to be honest.
If you're unfamiliar with the actor's impressive list of talents, Elba does actually DJ professionally by the name of Big Driis. He'll even be performing at this year's Coachella - which we can imagine will have a very different crowd from the royal wedding.
(Though we do enjoy the mental image of Prince Harry cutting shapes in a flower crown.)
You can check out Elba's interview with Ellen below.