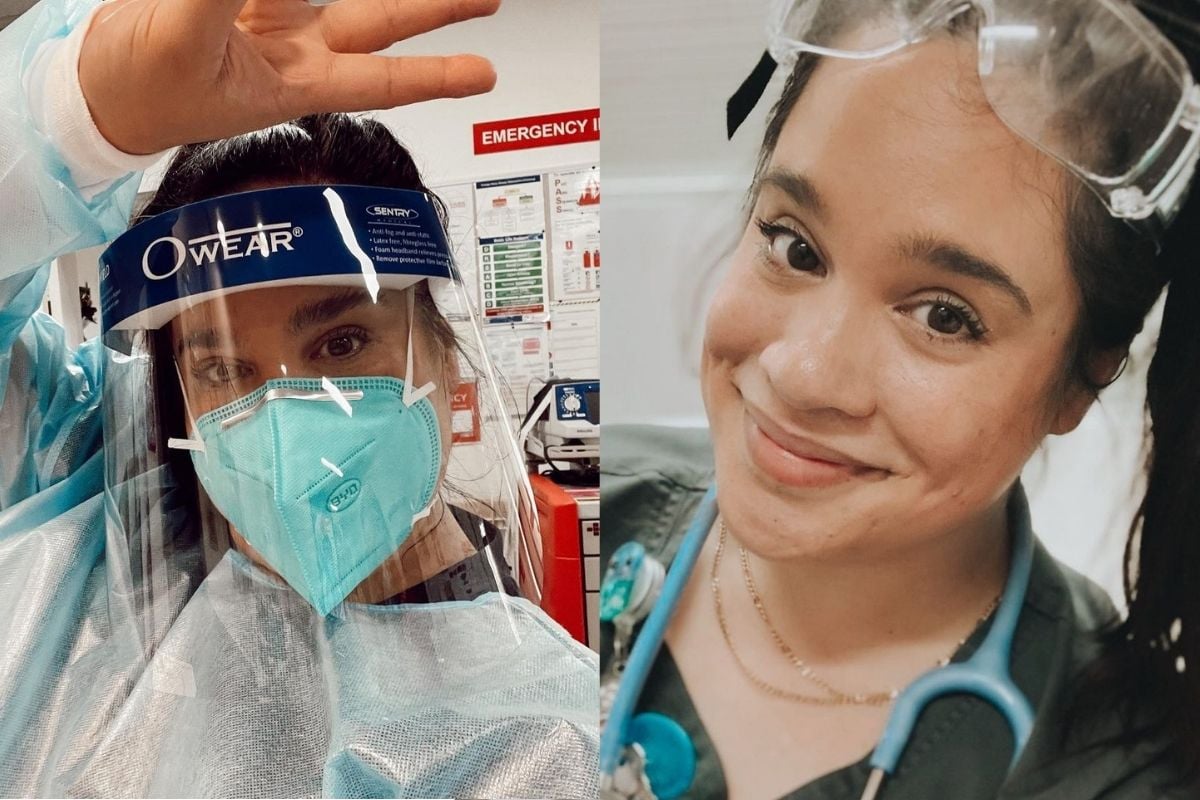 This year has been a wild ride of screening, swabbing and vaccinating. I've had my PPE stick to me while I sweat. I've felt like passing out while I've swabbed babies who are screaming their lungs out and toddlers who've got more prowess than Houdini. 
People have rolled up for vaccinations without appointments, when they were necessary at our hub, telling us to "f**k off" because we can't make appointments for them. I've seen so many people rolling their eyes and muttering under their breath that it's all a scam, "I only did it so I could keep my job". 
When we say thank you for doing it to keep us safe, they slump further down into their seats and grind their teeth because they firmly believe that what they do doesn't affect others. It's been a ride. 
Watch: Things Nurses Never Say. Post continues after video...
We're slipping into dangerous territory now. Our Sisters in America and the UK have screamed that their healthcare system is overworked - they are rightfully terrified.
Were we at a breaking point, this year, when we couldn't staff wards? When people called in sick because they were being overworked? Were we at breaking point when ambulances had to ramp for hours outside emergency departments? 
Yes, we carried on though and we always do because the breaking point is now, yet if we keep going and say "they'll be alright", it will continue to be a whisper away. 
Our Florence Nightingale, traipsing around during the Crimean War, in 1854, found that soldiers were receiving poor care due to overworked staff who had to face stone-faced officials. She found a short supply of medicines and neglected hygiene. 
What would Florence think now, in this crisis the whole world is facing?
We have overworked staff, so much so that people are resigning, because the pressure of bedside nursing has become rapidly unsustainable to a nurse's mental and physical health. Nursing staff face officials, management, who will move mountains to make sure wards are kept open and beds are filled, even if there aren't enough staff to nurse the patients.