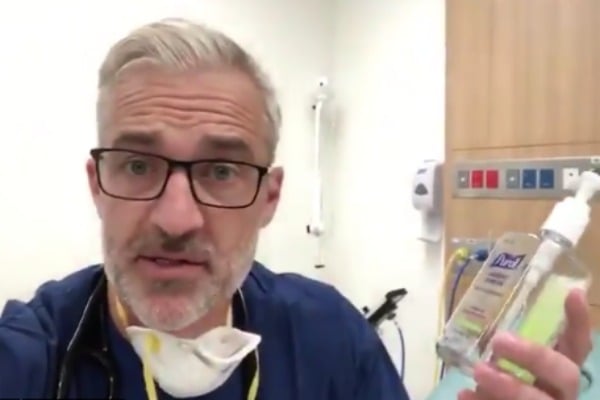 As the Australian community works towards flattening the coronavirus curve, our focus as a nation is on our country's healthcare system, as we try to prepare it to cope with a growing number of sick.
The Morrison government has announced a $1.1 billion health package to deal with the COVID-19 crisis, however recent cuts to the industry could see hundreds of hospitals closing their doors in coming weeks.
650 private hospitals have been locked in crisis talks over the weekend, trying to come up with a solution with the government so they don't have to leave critical ICU facilities un-utilised.
WATCH: Health Minister Greg Hunt on the Today Show this morning. Post continues after video. 
Elective surgery cuts. 
The problems for private hospitals arose when the government announced the cutting back of elective surgeries last week.
Elective surgery is the biggest revenue stream for Australia's private and Catholic hospitals, and without it many are looking at shutting their doors, with The Chronicle reporting it will put 100,000 critical health workers out of a job.
The restrictions affect 650 hospitals, all of which want to play their part in the fight against COVID-19 as their public counterparts work long, exhausting hours.
But they need government help if they're to remain open.
Private hospitals issue plea to Governments to staff employed and hospital capacity available for COVID-19 patients https://t.co/X7zckd9PCL

— APHA (@priv8hospitals) March 28, 2020