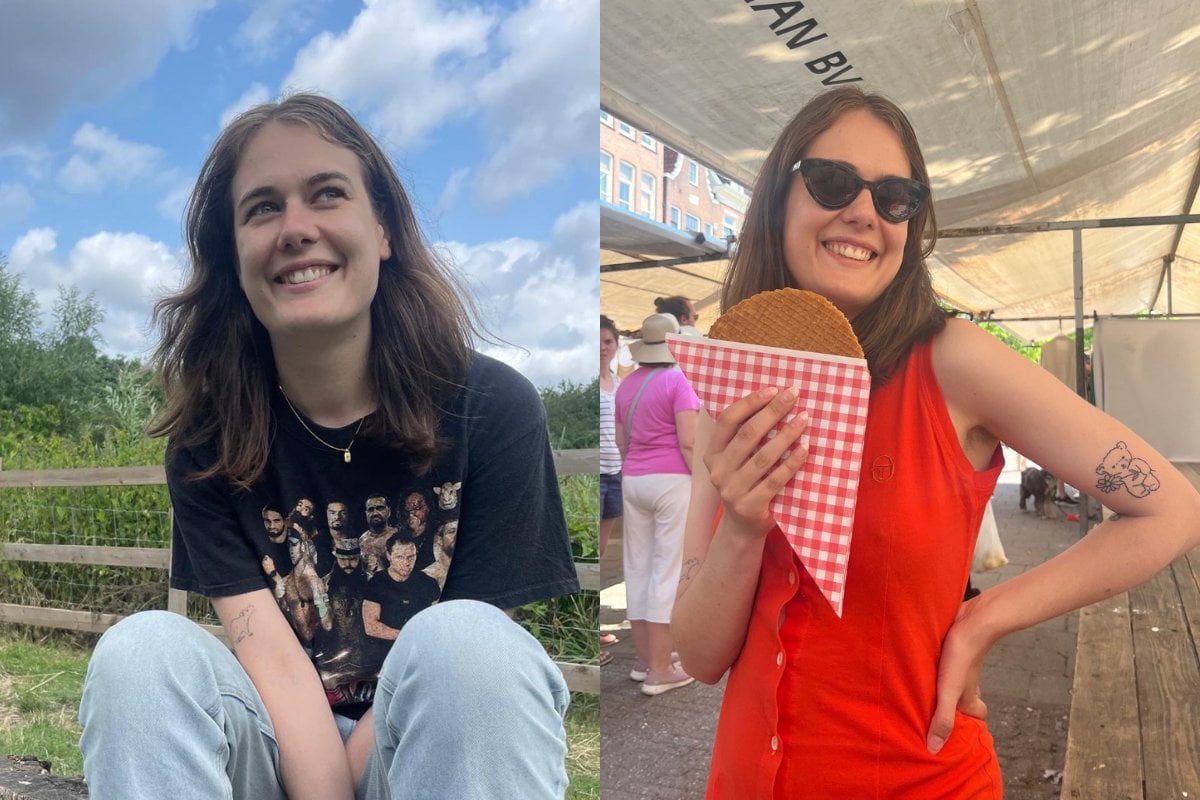 Last year, things were going pretty well for me, career-wise. I was working as a podcast producer at Mamamia, a company I'd always wanted to work for, and worked my way to producing one of the biggest shows on the network.
I was 30, and had changed career trajectory a number of times, so I was happy with where I was in life, and I was immensely proud of the work I had a hand in creating every day. However, every day left me with a tired, uninspired feeling that was hard to ignore. It wasn't burnout - burnout usually happens to people with incredibly demanding careers and/or people in their life to care for.
I was a child-free able-bodied person with only my two dogs to care for, alongside my partner. It was more a stale feeling, the feeling of waking up every day and wondering if I wanted to bother getting up to do it all again.
My partner felt it too - he'd been running various businesses and working incredibly hard for close to 15 years. We needed a drastic change, something more than just taking some leave or finding a new job. We flirted with the idea of moving overseas, but the idea of organising a visa, finding work and a place to live and getting our dogs over didn't seem like the break from reality we needed.
"What about we just travel for 6 months?" he offered one day.
I had never considered this as an option; in my mind these kind of moves were reserved for more free-wheeling, easy-going people. Plus, how would we afford it? What about our jobs? All our belongings and our dogs? But the idea of taking the 'gap year' I'd never had to see the world, slowly and deliberately, hooked itself into my mind and wouldn't let go.