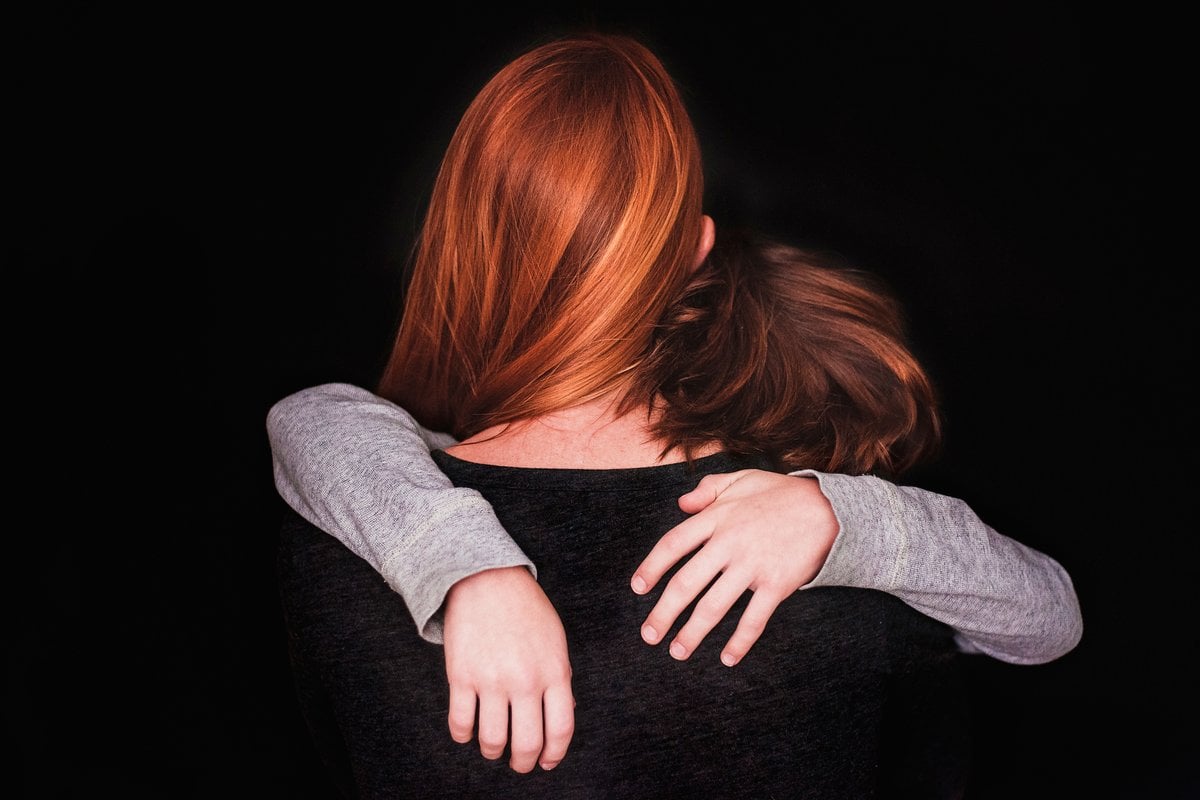 This post deals with child abuse, and could be triggering for some readers.
St. Patrick's Day. 
In years gone by, it would have been a great excuse to hit a (preferably Irish, but really anywhere serving beer) pub, and drink Guinness or whisky for the single time in 365 days. 
I can't remember St. Patrick's Day for any other reason now. St. Patrick's Day exactly 10 years ago was the nail in the coffin of my marriage. It took a lot longer than that for it to end, but I can look back now and trace the death rattle to March 17, 2012. 
It was the first night I slept in my car because I was afraid my husband would kill my child. 
I told everyone the next day I looked so tired because the baby had croup and had kept me awake. Really, I spent the night crying by the side of the road. 
Listen to Mamamia's news podcast, The Quicky. Post continues after audio. 
The first lie: If I don't tell anyone, we won't be "that couple". They'll ask me why I'm with him, and I won't know how to answer.
I didn't know who I was anymore. When I tried to picture the future, it was a black hole. I couldn't see one. 
If this story has a subtext, it would be: the things I told myself, and other people, to present a picture of "everything is fine". It doesn't start and end with croup.
I met David through friends. He was quiet. So quiet. I'd later come to describe him as "painfully shy". 
After we separated, most people in my life told me they didn't care much for him – ranging from "I didn't like him" to "I didn't trust him" or just "I didn't ever feel like I knew him". They didn't tell me this at the time. 
Enter lie number two: I'm the only one who understands him. Yes, he's quiet! Yes, people seem like they avoid him! But I understand him. I see the real him.
But here's the kicker. A handful of people I was very close to did like him, quite a lot. And here's the thing: they were all women.
Cue lie number three: If women like him, he can't be a bad guy.
I've always been a girl's girl. My best friends are all women. My sister and I are thick as thieves (whatever that phrase means). I befriend the wives and girlfriends of my partner's friends. I get along with the sisters and the mums (except for... David's).
So, if these women in my life think he's great, he's great, right? Perhaps. 
I also never told them a scrap of what went on behind closed doors, because I wanted us to last. And I didn't want people talking behind their hands about us at barbecues. I wanted us to be golden and different. Not the couple bitching about each other and fighting at parties.