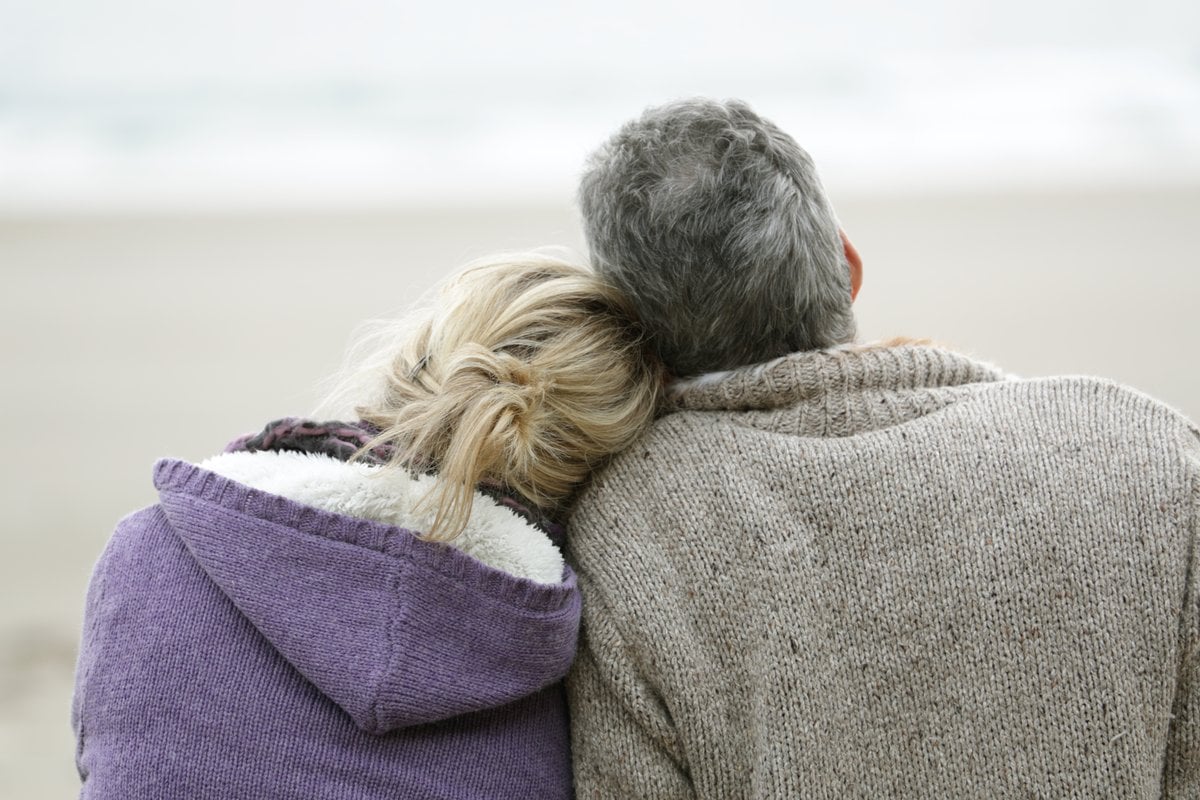 The author of this story is known to Mamamia but has chosen to remain anonymous for privacy reasons.
This story discusses mental health and suicidal ideation, which may be triggering for some readers.

I can think of three significant fights my husband and I have had in the entirety of our 14 year relationship and this one was major.
Jeff* had been at work all day, about mid-way through his seven-day shift, and I had been home with our two young girls who were sick with the latest daycare virus.
I had Facetimed my mum at some point that day, as I usually did, but this time she didn't have the energy to talk to the kids as she normally would. She said that the motion of the camera moving around to follow them as they talked to her was making her feel sick. She had been feeling sick for about a week now since her first chemo treatment and she hadn't managed to get on top of the side effects yet. Nausea. Stomach cramps. Loss of appetite. Insomnia.
While you're here, learn how to support a loved one with anxiety. Post continues after video.
On top of that, one of her newly reconstructed breasts, the one that had five tumours in it and the one that had already been treated for a tumour 11 years ago, was now feeling hard and her skin was puckering and off colour. She told me she was worried about it and now, so was I.