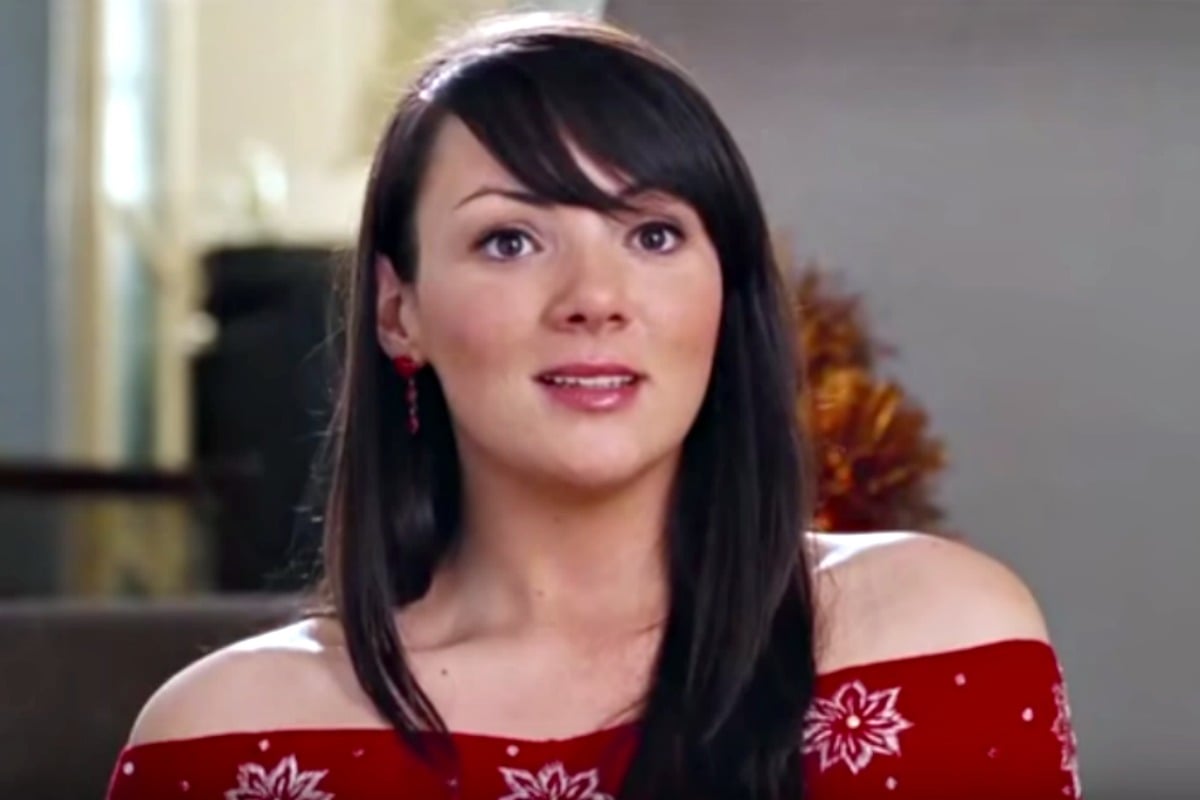 Warning: negative feelings about everyone's favourite Christmas film ahead.
On Saturday night, I snuggled into bed with a face mask on after a long, hard day of being hungover.
"You know what I need right now?" I thought to myself as I tucked into my Uber Eats meal, "A Christmas movie."
(Yes – I ate in bed because I am a garbage human, sorry Mum).
The Netflix heavens opened up and delivered with Love Actually, the 2003 festive British rom-com which has stood the test of time, and that I've watched approximately 6453 times to date.
But while the film has never failed to leave me with the Christmas warm and fuzzies that can only come from a soundtrack of bells and sweeping violins and cheesy holiday romance in the past, this time, it left me with something else: a sickening feeling in the pit of my stomach (and it wasn't the remnants of my hangover).
Why?
Because of the frankly awful treatment of one of its characters that I had never fully unpacked before.
I'm talking about Natalie.
As in the character who is fired after being sexually harassed by the US President (Billy Bob Thornton), and who is constantly at the end of nasty fat-jokes.
Look – there are some endearing qualities to the workplace romance plot between Hugh Grant's British Prime Minister character David and his staff member Natalie; the scene where she accidentally lets her real personality slip at work and swears like a sailor on her first day is all-too relatable, and David knocking on every door in a London neighbourhood to find her is too heartwarming.
Not to mention this:
BUT, other than the fact that the film horribly fumbles a glaring instance of sexual harassment in the workplace (Natalie is "re-distributed" after Hugh Grant's character walks in on the President hitting on her, a moment which left her teary and flustered), she is constantly body-shamed and not a tiny bit about it is funny.
Firstly, I feel the need to point out that the film's 'fat jokes' are about a woman who by all standards is slim.
Not that any of the rhetoric around her would be okay if she was larger – but it simply makes the references to her weight all the more bizarre. If this woman is 'chubby', to the point where it's a punchline, what are the rest of us?
Secondly, there's NOTHING WRONG with being curvy. Just like there's nothing wrong with being slender. We should be celebrating all shapes and sizes of the female form instead of…laughing at it through bizarrely dated fat-jokes that should have disappeared from blockbuster scripts long before 2003.