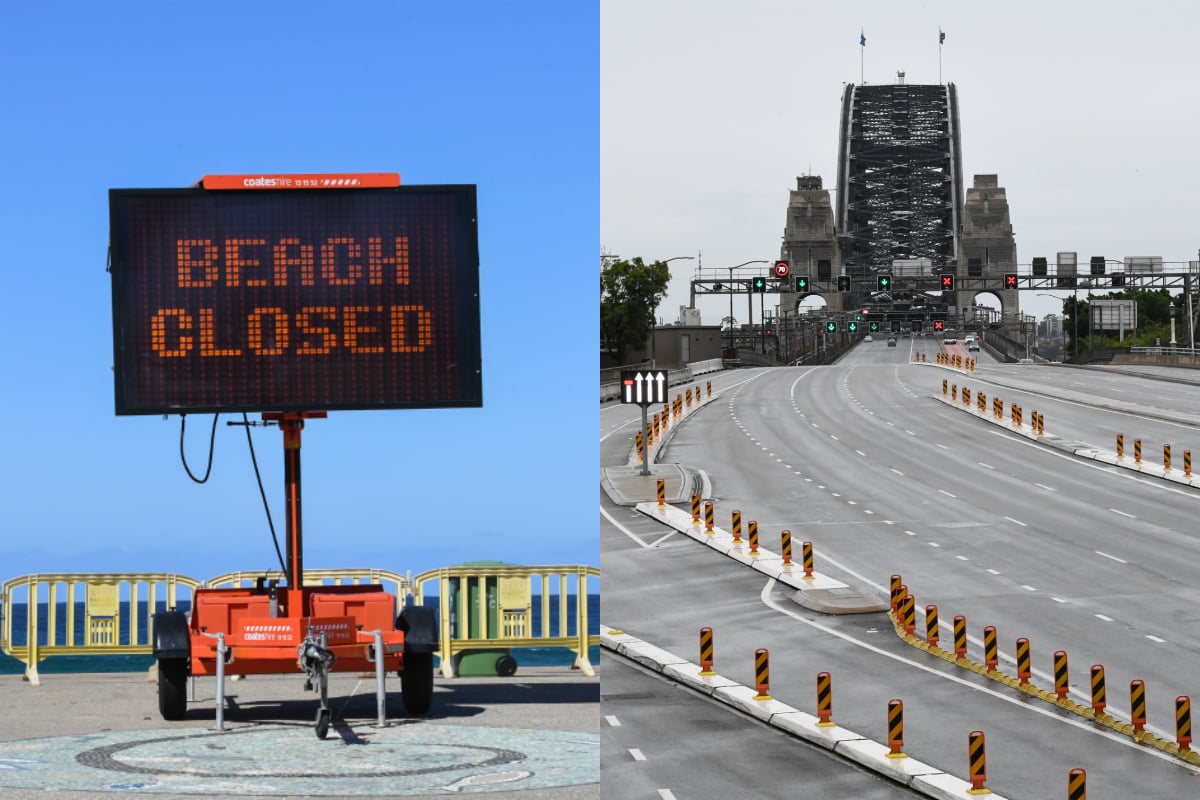 With social distancing measures slowly working, we're watching in real time as Australia flattens the curve of COVID-19.
The growth of the coronavirus cases is slowing – there were just 44 new cases reported overnight – and most Australians are doing what they're told: Stay home, save lives.
On Monday, Minister for Health Greg Hunt told reporters at a press conference the Government is "actively planning" a strategy for when we can relax lockdown restrictions.
Health Minister Greg Hunt on the road out of lockdown. Post continues below video.
But that doesn't mean we'll be able to put this social distancing business behind us anytime soon.
"It's too soon to make changes," Hunt said. "We want to work towards an effective eradication of the virus. At the same time, we have also been planning a road out.
"Now, we have come from the road in, which has been the rapid escalation of measures… we're currently on the road through and now is the time to consolidate for the next period."
So what could this next period look like?
ABC health expert and the co-host of its daily Coronacast podcast, Dr Norman Swan, told Mamamia's The Quicky there is a risk of 'taking our foot off the brake' too early, which could lead to a sharp increase in cases again.
"If that's allowed to slip, we could then go back to where we were and then you've got community transmission in a non-immune population of a new virus, and that's bad news," he explained.
Dr Norman Swan on three ways Australian quarantine might end. Post continues below audio.

The experts don't agree on what particular 'milestones' should be passed before making changes to restrictions, which explains why different governments and commentators are rumoured to be considering different schedules: Three months, six months, the end of the year, or until a vaccine comes along, have all been rumoured over the last few weeks.
Dr Swan is of the opinion that keeping people "cooped up indoors" is not tolerable for months on end, and not necessarily sustainable economically either.
He explained there are three possible scenarios for emerging out of our current quarantine restrictions, and they all pose their own pros and cons.