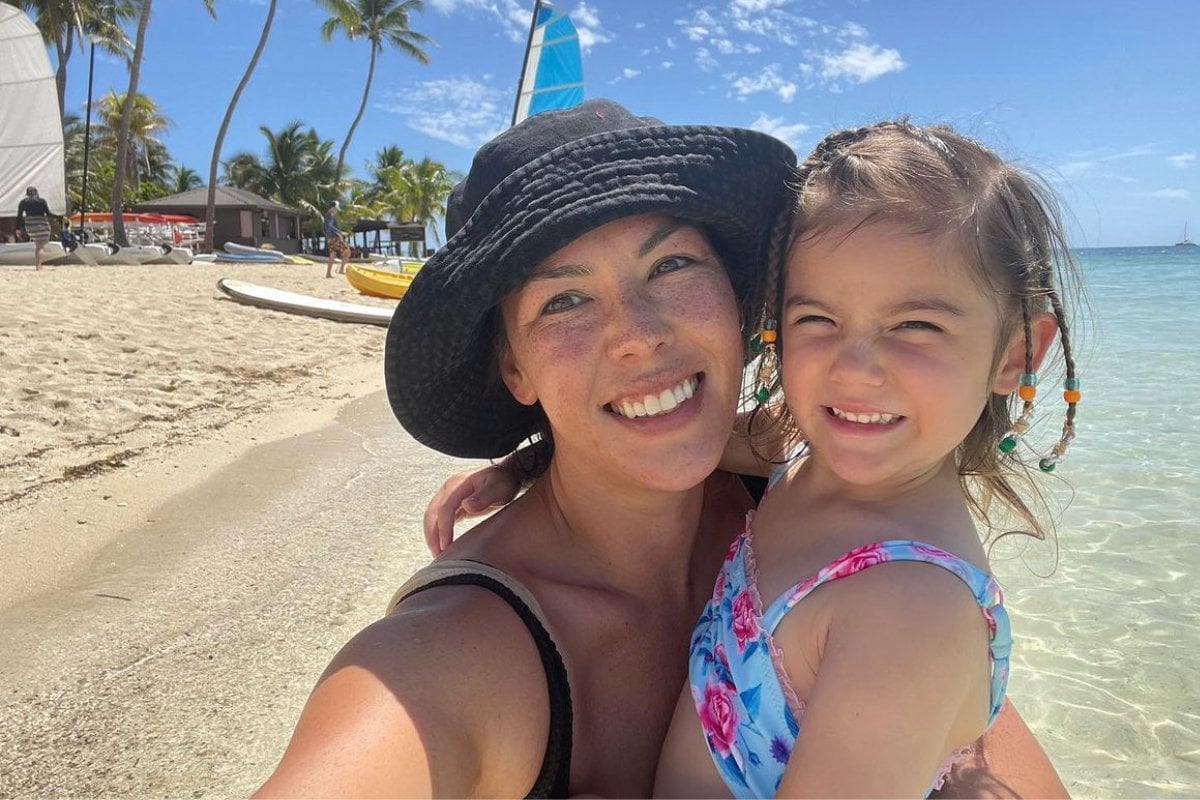 My husband and I have always been big travel people, and we agreed that we didn't want that to change when we decided to have kids.
We figured we would simply have to adapt our travel wish list, so that it was a happy compromise between being baby-friendly and still an exciting, fulfilling experience for us.
I know other parents who have never even taken their kids on a plane, over fear the whole ordeal will be too stressful. They want to travel, but they've put it in the 'too hard' basket because they have a baby who doesn't sleep on the go, or they're worried about the potential meltdowns that could unfold.
And yes, while I agree that the airport is not my favourite place to be with a baby or young child - and I do get the occasional pang of fear over a public toddler tantrum - any inconvenience is instantly forgotten as soon as we arrive at our destination.
Watch: Horoscopes at the airport. Post continues below.
That's the motto we've had since we took our daughter on her first trip when she was three months old.