I live in the Eastern Suburbs of Sydney and am possibly the only woman in the east – maybe even the whole of Sydney – who doesn't have a smartphone.
I have a Nokia. It's old school and held together with sticky tape from all the times I have dropped it. It doesn't have internet, Instagram, Google Maps or Facebook. It doesn't even have a camera. I have what you may call a dumb phone.
I have the daggiest, cheapest, least sought after phone there is. It's the antithesis of desirable technology but it makes me happy. Happy not with what it can do, but what it can't do.
My phone isn't shiny, bright or enticing. My phone is an embarrassment of sorts, it has a ringtone from about 10 years ago that elicits puzzled looks when it rings.
It might appear I can't afford a decent phone, because surely that would be the only reason for shunning such a desirable and seemingly essential modern-day tool. But that's not true.
A couple of years ago my husband bought me an iPhone 5 which I promptly put in the draw. The following year I received an iPhone 6. I bought a nice little leather case for it, carried it around in my handbag for a while (without actually turning it on) then put it into the draw with its mate, where it remains lifeless.
"C'mon" coaxes my close friend who now resides overseas. "If you connect your phone we can play Scrabble Words". "I don't want to play Scrabble Words", I push back.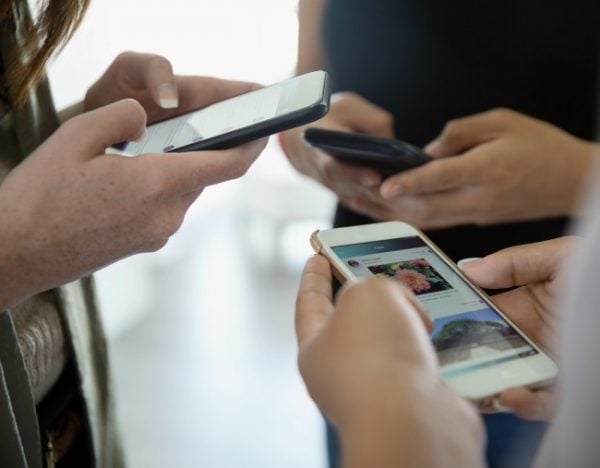 "You're a writer, you'll love Scrabble Words, it'll be fun, we can keep in touch!"
But it's not enough to make me want to convert.