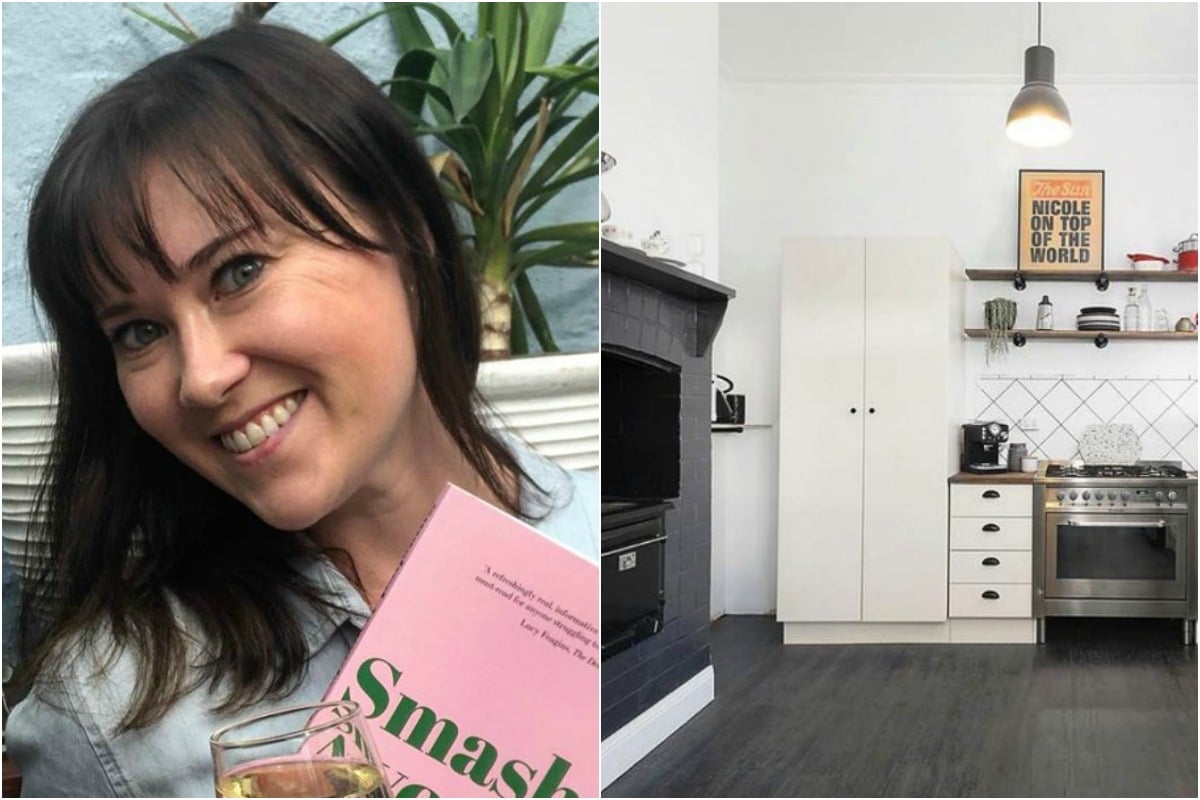 When Nicole Haddow hit 30, she got a harsh reality check. After living it up in her twenties, as one does, she found herself broke, in serious debt and living back home with her parents. 
In her new book, the hilariously titled Smashed Avocado, Nicole explains how she transformed her financial position and managed to crack into the property market. She shares her story here.
A few weeks after moving home, and having pulled myself together after my 30th birthday meltdown, I sat down with Dad at the dining room table and took a financial whipping. His accounting experience makes him pretty handy with a spreadsheet, budget and projections.
I laid all my bank statements on the table. He was appropriately mortified. The taxis, drinks, brunches, clothes, haircuts, travel and spontaneous weekends away had added up to an account balance of precisely nothing. Actually, less than nothing, with the credit card debt. 
But Dad looked at my income and said, 'You can almost certainly afford a unit if you save for the next 12 to 18 months. You can manage mortgage repayments with your salary. They're not much more than the rent you were paying. All you need is a deposit.' 
I was stunned, and cautiously excited. I hadn't thought it would be possible on a single salary. I'd been waiting for a guy to come along and work with me to buy a dream home. 'No, Nic,' Dad said. 'You need a financial plan of your own.' I realise the way I'd been thinking was pretty outdated. I'd been fiercely independent in my career, but buying on my own felt like too big a weight.
Mia Freedman talks to Nicole Haddow about starting from scratch at 30. Post continues after podcast. 
I'd viewed home ownership as something marking the beginning of a partnership, perhaps a family. But what if I followed a different path? And even if I did meet someone, that didn't guarantee financial security. 
I was embarrassed that I'd arrived at 30 with no understanding of how to manage money, but I was pretty sure I'd never been taught. I don't remember financial planning ever being part of the school curriculum: weeks of precious teenage years were wasted on Pythagoras's theorem, but the most fundamental mathematics of all, learning how to budget, had weirdly been overlooked.
Which is why I'd spent years buying things, looking at the remaining sum in my account and thinking, yeah, that should do me till payday. I believed things would somehow magically come together at some point in the future. How naive.