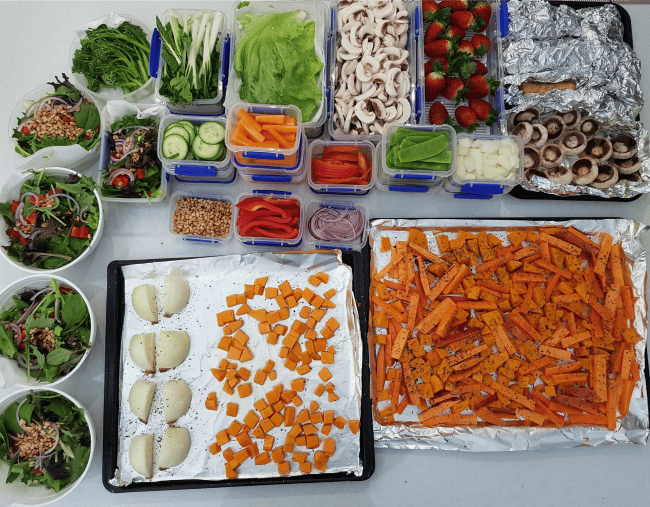 Evelyn Paynter's fridge is any organised person's dream.
The 23-year-old Brisbane woman meticulously preps all of her meals each and every week, leaving her with a very organised fridge and an extra $4000 in her pocket each year.
Every week, after purchasing her groceries, Evelyn spends just two hours washing and chopping up her produce purchases before storing them in separate containers in the fridge.
And with her precise meal planning and prepping, lunch, dinner and snacks for the week are sorted and easily accessible in the fridge – ensuring food wastage is avoided.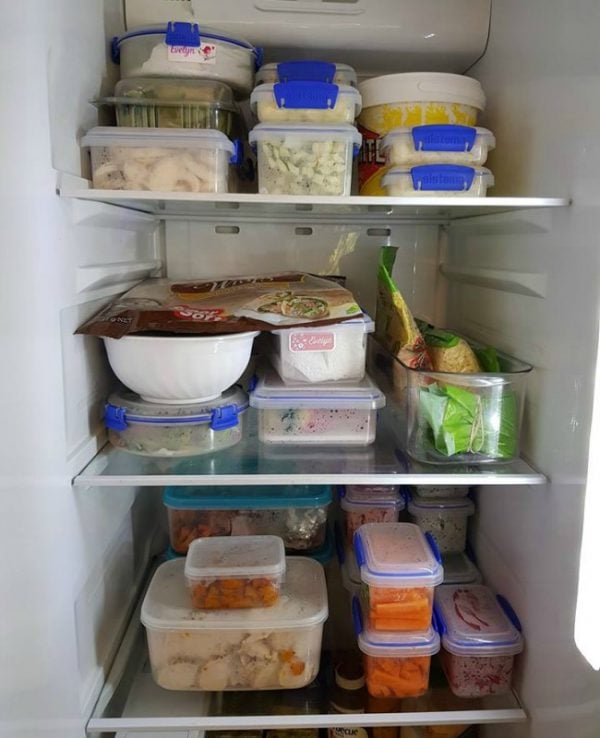 "I've always meal planned but I was making my lunch one morning before work and had some spare time so I decided to prepare the veggies for our dinner as well. Dinner that night was so easy that from then on I was hooked and began doing it weekly," Evelyn told Mamamia.
Not only does meal prepping save Evelyn time, it has also saved her a great deal of money, saving her up to $80 a week from money she was spending on takeaway meals and food waste.
With two to three nights of takeaway at around $50 and around $30 in food wastage, Evelyn found she was wasting $80 a week.
"Every week I had the intention of cooking every night and therefore bought groceries accordingly. Except, some nights I simply couldn't cook and my husband would often work late so he would just get takeaway on the way home," Evelyn said.