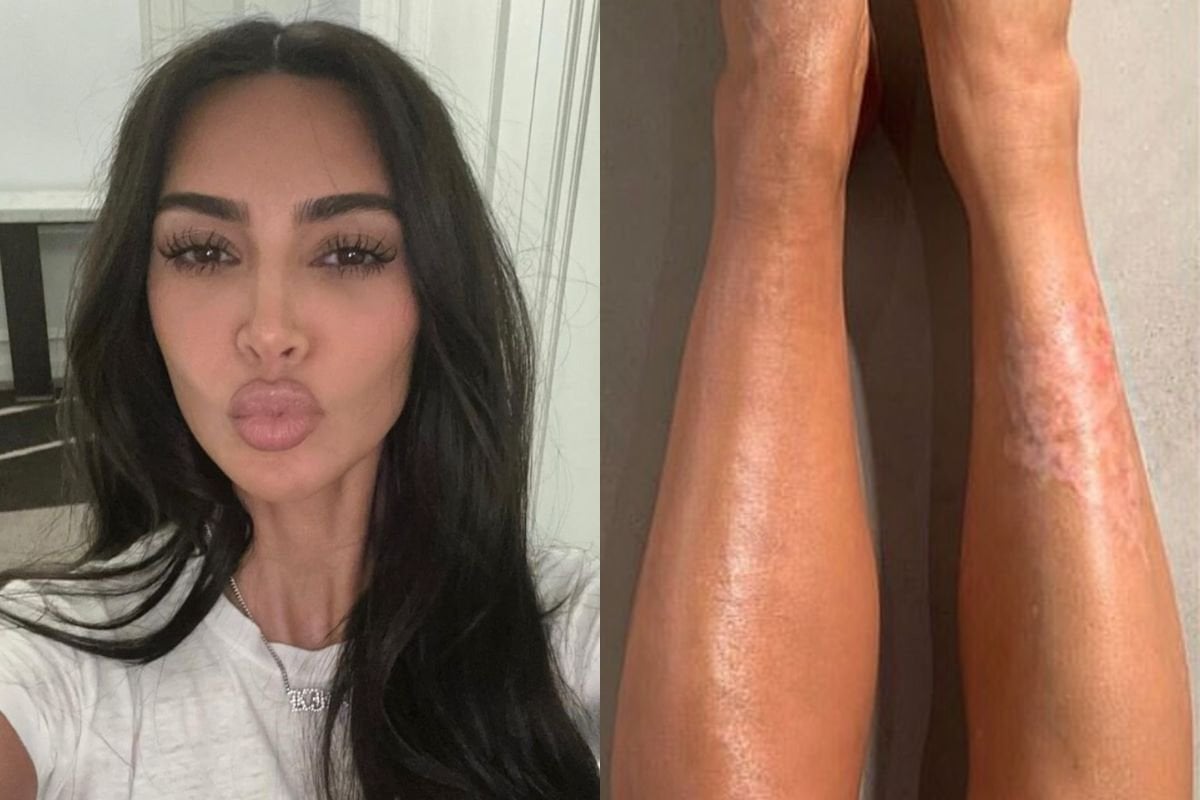 If you're a lass who suffers from psoriasis, you'll know the struggle.
It's one of those skin conditions that's notoriously fickle to treat, and it affects so many people in different ways. And sometimes, it can be really difficult to know if you're doing the right thing when it comes to treatment. Because it's really confusing out there — and you'll often feel like approximately NOTHING is working, and it's only getting... worse.
Kim Kardashian can relate.
The reality star and beauty mogul shared her thoughts on everything from ageing to adult acne — as well as touching on her experience with chronic psoriasis in a recent interview with Refinery29.
"I'd love to thank my mother for that issue; I'm the only one of her kids that got it," she said. "I'm still very confused about my psoriasis and what triggers it."
Of course, this isn't the first time Kim has talked about her experience with the auto-immune disease — throughout the years she's been open about documenting her flare-ups and the various treatments she's tried.
Watch: Kim Kardashian's SNL debut. Post continues below video.