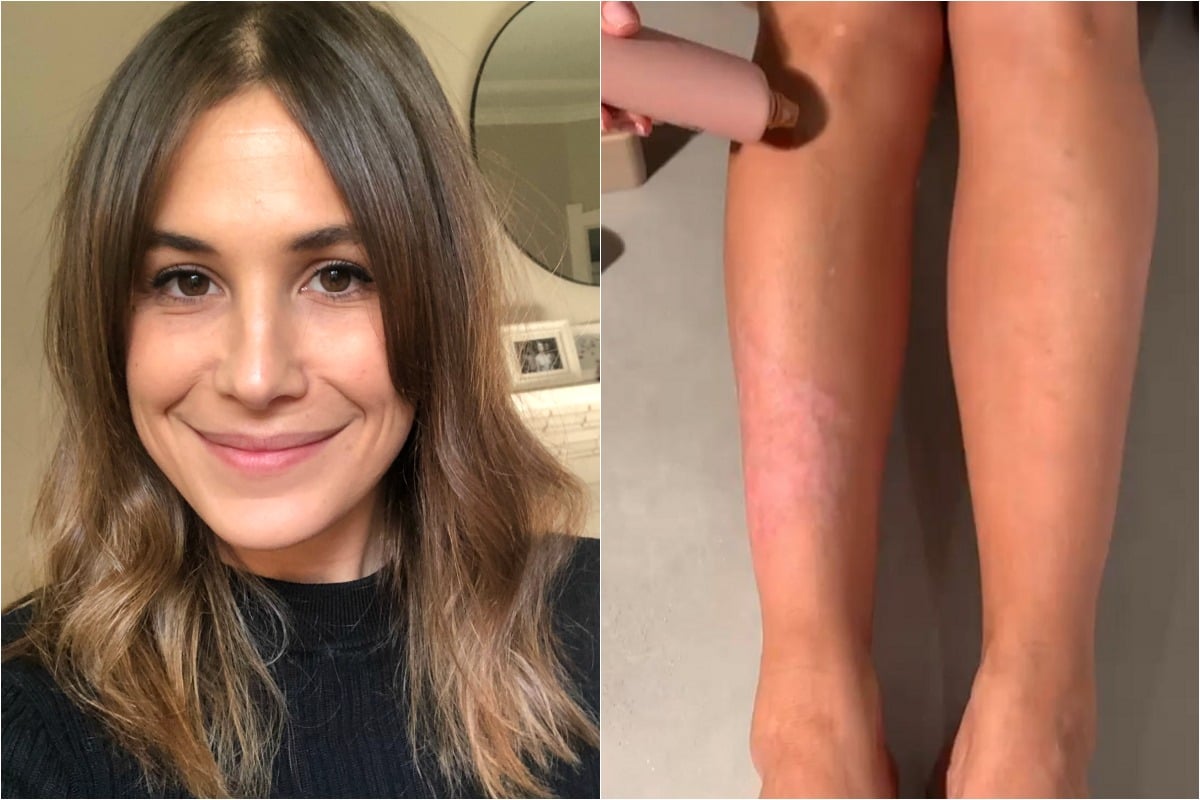 So today is World Psoriasis Day. For anyone who suffers from it, we know we don't need a day for awareness. We're very aware of it.
The thing is, the world around us isn't. And often, that's by our own design.
Before I talk about my experience with psoriasis, I want to get a few things out of the way.
Psoriasis is a genetic, systemic autoimmune disease that affects 1.6 million people in this country. Worldwide, a staggering 125 million people are affected by it – which, broken down, works out to be about one in 16 people. So if you think you don't know someone with psoriasis, you're wrong. They've most likely hidden it from you.
The disease causes the overproduction of skin cells, leading to painful rash-like lesions that present in different parts of the body – commonly, it affects the joints, limbs, trunk and scalp, but for many people, it can cover the whole body – it does not discriminate.
And no, you can not catch it.
The You Beauty team talk skin tags, and why you shouldn't cut them off yourself. Post continues below.
I was one of those eczema kids, always with a rash of some sort and my parents trying desperately to stop me itching. I might have been predisposed to psoriasis, but I've still never discovered the genetic link in my family.
I was 18 when I was formally diagnosed. I had just moved away to college in Bathurst to study journalism and was on my own for the first time. I relished those first few months of independence, made hundreds of friends and drank to excess.
The brutal Bathurst winter kicked in around the time our exams were taking place. Ever-studious, I bunkered down in the library to prepare for my tests. Without someone to police me or provide healthier meals, I wasn't eating well or taking care of myself. I was sort of half-existing on a diet of canteen potato bake, Maccas, lollies and cereal. In that time, I got the worst tonsillitis of my life. I could barely speak or swallow.
Then it started. A rash of tiny red dots, each slightly raised, had popped up on my chest. They were itchy, and when I scratched, they bled.
As I studied late into the night, coughing and fuelling myself with caffeine and sugar, my stress levels rose. I got itchier.
The rash quickly spread from my chest to my back, down my thighs and up my chin. When it started making its way onto my face, I knew something was very wrong. I thought I had some terrible, unsightly STD.