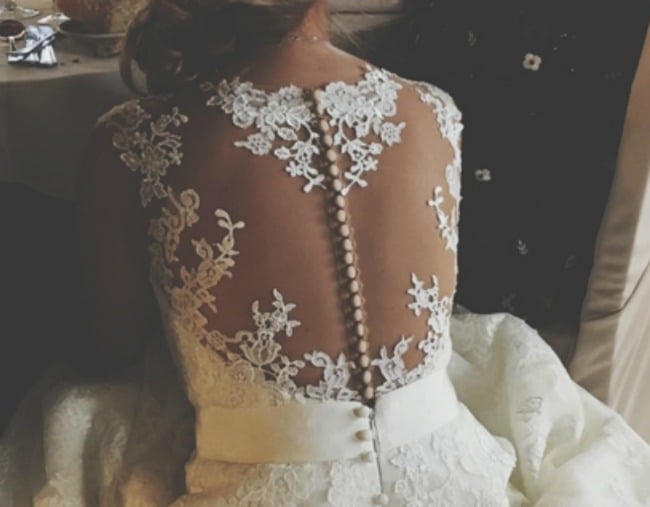 It's a popular wedding tradition for brides to opt for 'something blue' on their big day.
And luckily for brides-to-be, there's loads of options to choose from – from a blue ribbon around the bouquet to blue earrings or even a blue garter, there's something to suit everyone.
But for one Canadian bride-to-be, her something blue was definitely not what she was hoping for.
After slipping a pen into her ponytail at work, Daphne Martin's platinum blonde hair was left with a huge blue patch after her pen exploded just one week before her wedding day.
ONE WEEK!
Blue pen ink wedding hair, anyone?
Posting to Instagram, hairdresser Kelly O'Leary-Woodford shared her client's pre-wedding hair dilemma.
And while the hairdresser from Canada is well-known for giving her clients vivid rainbow hairstyles, she said the blue ink accident is "the craziest thing" she's ever seen.