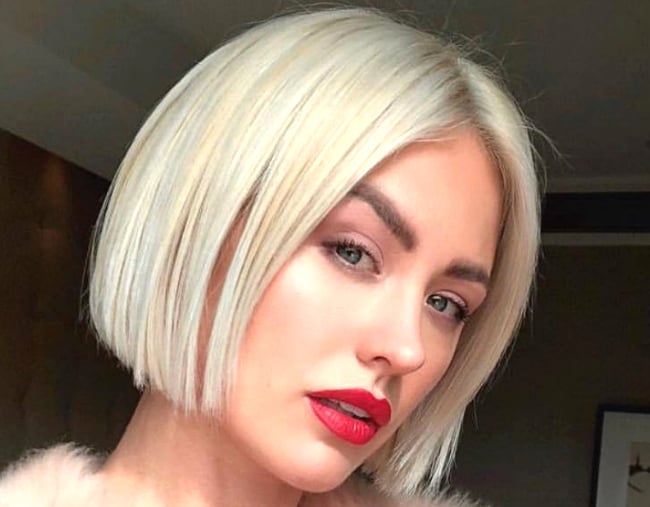 Full disclosure – no colourist or hair stylist worth their weight in toner would recommend how to bleach hair at home.
Why? Because bleaching hair is risky business.
From blistering scalps to hair damage that feels like chewing gum, there are a lot of things that can go wrong when reaching for the bleach.
But do it right and the results can be amazing.
Think ashy blondes, pearly opals, iridescent violets and rose gold tones. To achieve any of these on-trend hair colours, without damage, you first need to bleach your hair.
To find out how to bleach hair safely, we asked a colourist everything you need to know about bleach… and yes, how to bleach hair at home. Even though she really, really wishes you wouldn't.
Why bleach your hair?
According to Master Colourist Alannah Jade from Brisbane's Ella&Jade, bleaching your hair is really the only way to achieve a lighter hair colour if you're naturally dark, or fashion shades.
"If you've got artificial colour in your hair from a box dye at home, if you're dark and want to go lighter, or if you want to go an on-trend shade, your hair will need to be bleached first before you can pop the lighter tone over the top," Alannah told Mamamia.
"Bleaching is usually the only way to achieve a pastel tone – grey, silver, rose gold, amber – because your hair has to be as white as it can possibly be before you add another tone."
Opal hair is one of the biggest hair trends of 2018, how pretty is it? Post continues after video.
How does bleach work?
In the same way household bleach can be used to remove stains (or leaves you with a big white patch if you accidentally spill some on your clothes), hair bleach works to remove your hair's natural pigment (colour), as well as any artificial buildup of colour from previous dying.